Scientists Develop Vaginal and Rectal HIV Prevention Gel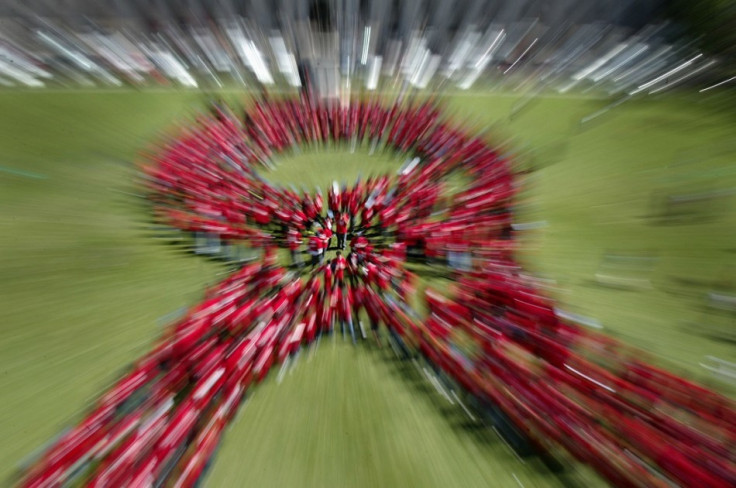 Scientists have developed a gel that can be applied to the vagina and rectum to prevent the transmission of HIV.
A team of researchers presented their microbicide gel at the 2013 American Association of Pharmaceutical Scientists annual meeting, showing how it could be used to reduce transmission of the infection that affects 35 million people worldwide.
The team included scientists from ImQuest BioSciences, Duke University, Magee-Womens Hospital and the University of Pittsburgh.
Their primary goal was to create a safe and effective gel for the administration of antiviral products to both the vagina and rectum. Currently gels are only available for vaginal application.
HIV is most commonly spread through anal and vaginal intercourse but the environments of both are very different so need different conditions for safe and effective drug delivery in terms of toxicity and permeability.
Previously, researchers have developed vaginal gels that significantly cut the rate of women contracting HIV from infected partners. A study found the gel cut infection rates by 50% after one year of use in South Africa.
Single product 'makes sense'
However, later research showed the gel was ineffective in parts of Africa because people did not use the medicines properly.
"We are obviously disappointed in the results. We were very hopeful that these products, which we know have been effective in other studies and clearly have a lot of promise, would work," said Jeanne Marrazzo, a researcher on the project for the University of Washington.
Researchers working on the DuoGel hope their product will eliminate some of the problems that arise with vaginal gels.
Anthony Ham, from ImQuest BioSciences, said: "It is recognised that both vaginal and rectal intercourse occur during the same sexual act, so a single product that is safe for both compartments makes sense in terms of convenience, which is likely to result in higher compliance.
"In addition, these DuoGels will be much safer products for HIV prevention in males practicing receptive anal intercourse."
The DuoGel developed by the team is currently being prepared for animal studies and they hope to begin the first phase of clinical trial by early 2015. A placebo DuoGel is also being used to evaluate compliance and acceptability.
© Copyright IBTimes 2023. All rights reserved.