Two years after their last appearance in the Champions League, Valencia have returned to the most important competition in Europe. They will make their debut in August, with prestige and thousands of pounds at stake in a qualifier that might pair them with top clubs such as Monaco, Ajax or Lazio.
That is why supporters are frantic with worry as the club is unable to close a single signing. Besides that, Financial Fair Play puts pressure on Peter Lim and his board of directors and sources close to Valencia admit that they will have to sell Nicolás Otamendi to Manchester United - or Real Madrid - in order to square their accounts. So far, the club is working on several fronts but time is not on their side.
Gerónimo Rulli, the never ending story
Valencia ended last season with a thrilling victory over Almería which secured fourth position in La Liga. However, it was a sad afternoon as Diego Alves suffered a serious injury. The Brazilian underwent successful surgery on the torn anterior cruciate ligament and meniscus but he will be out until February. That is why Valencia started scouting goalkeepers. They have been looking for a cheap and reliable player to avoid breaking the Financial Fair Play rules that saw Paris Saint-Germain handed a huge fine by Uefa.
The chosen one is Gerónimo Rulli, Real Sociedad's goalkeeper last season. He is a superb player, solid, reliable and his out-of-this-world reflexes have been praised by Tata Martino, who has recently remarked that he will be a key player in the future for Argentina. But the situation is tricky for Valencia. Rulli's rights belong to an investment group, although he is technically a player for Deportivo Maldonado of Uruguay. The investment group, led by Brit Malcolm Caine, reportedly made assurances in May to Real Sociedad. But the talks did not go any further, nothing was signed and now the fund wants Rulli to play for Valencia as their aim is to increase their player's value.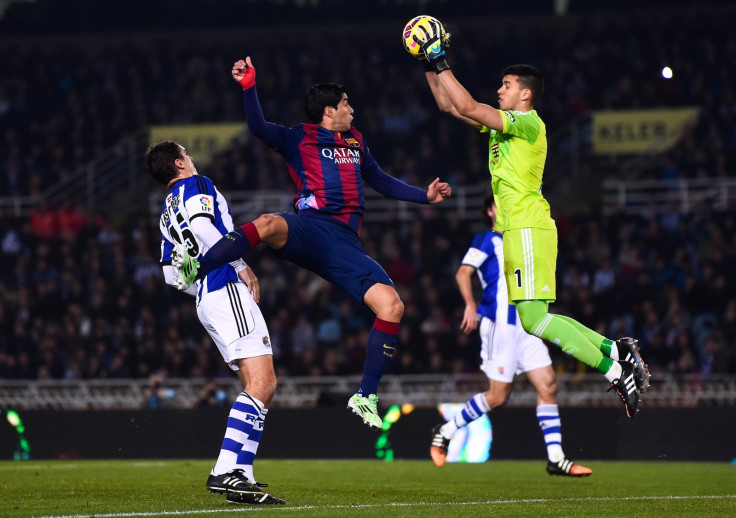 At the same time, Real Sociedad has confirmed that they will sue Valencia at the Tribunal Arbitral du Sport (TAS) if Rulli finally signs for Peter Lim's club, as they believe they reached an agreement with the fund to extend the loan deal. Despite Basque and Valencian media taking for granted that Rulli will play for the Champions League side next season, the player remains silent and contradictory information is the order of the day. If he finally decides to play for Real Sociedad, Valencia do not have a goalkeeper and August is just around the corner.
Nicolas Otamendi, Manchester and financial risk
Peter Lim's club has repeated in recent months that they want to keep Nicolas Otamendi at the Mestalla Stadium. He was arguably the best defender in La Liga last season and a key player in Valencia's metamorphosis. However, the Argentina international has strongly hinted that he wants to play for another club next season, underlining that Valencia are aware of his intentions and his future is in the hands of his agent. Reliable Antena 3 reported that Otamendi has signed a preliminary contract with Manchester United – worth an an alleged €8m annual wage- and media in Valencia warn that the club will be forced to sell in order to square their accounts. They will ask for the €50m release clause to be met, and United, who are looking for a centre back, are ready to pay although Sergio Ramos seems to be their first option. In case Ramos leaves Real Madrid, Otamendi will be his replacement at Santiago Bernabéu. Valencia will find it tougher when it comes to find a reliable substitute if Otamendi accomplishes his "leaving mission".
The strange case of Phil Neville and Rodrigo Caio
Valencia announced last week that they had signed Rodrigo Caio. His natural position is defensive midfielder but he has also been playing as a central defender for a significant amount of time and is proficient in both positions. He played for Sao Paolo and the Spanish club was supposed to pay €12m for him. However, the Brazilian, who has suffered two serious injuries during his career, has not signed the contract yet and he will have to undergo a second medical tomorrow as, according to Valencia-based Superdeporte, the first one was unsuccessful. It has not been the only polemic announcement. On Sunday 29 June, the club announced the appointment of former Manchester United favourite Phil Neville. But hours later, the 38-year-old, who is meant to be Nuno's assistant, told the BBC that "while talks are ongoing, there is a way to go before any deal is done". Controversy at its finest.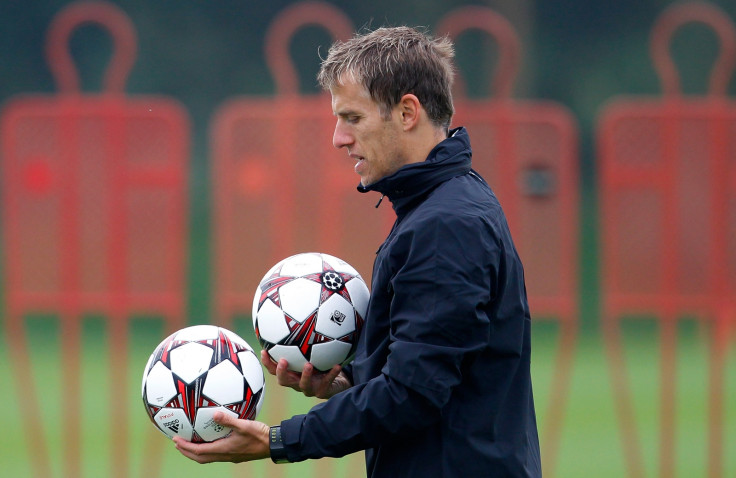 Bakkali and Zivkovic: The jewels in the crown
During recent months, Valencia, with the help of super-agent Jorge Mendes, have made a big effort scouting here and there in order to find young talents in attacking positions. The casting ended and there are just two names on the desk of the sporting director, Rufete: Zakaria Bakkali –the Belgian playing for PSV Eindhoven- and Andrija Zivkovic, FK Partizan star. Bakkali will sign for the club if there are no unexpected problems –which are not that unexpected if we see what has happened with Caio and Neville.
Experts say he is very similar to Eden Hazard, even though he is right footed. But he dribbles and scores with his left foot as well. On the left, Andrija Zivkovic was close to signing a week ago, but his out-of-this-world performances at the Under-20 World Cup caught the attention of top European clubs such as Benfica or Chelsea. Time is against Valencia. They need to finish the summer job earlier than the rest due to the start of their Champions League campaign in August. They are on time to make it, but nervousness will arise at the Mestalla.