After Valentina Shevchenko defeated Julianna Pena at UFC Denver in January, it was expected that she would be next in line to challenge for the women's bantamweight title, especially as the champion Amanda Nunes entered the octagon and faced off with her.
However, three months on from that night, a fight between the two has still not been announced.
Reports suggested that the fight would occur at UFC 212 in Nunes' home country of Brazil, with both fighters even calling for it on Twitter, but with the event taking place on 3 June, Shevchenko does not see it happening by then.
"Most likely it won't happen on this date," she told IBTimes UK. "But I am pretty sure we will know some updates soon. Every time I am ready to fight. I never stopped training."
When the fight is eventually confirmed, it will be the second between the two, with Nunes having defeated Shevchenko (14-2 record in MMA) via unanimous decision at UFC 196 in March 2016.
The Brazilian, known for her power, dominated the first two rounds in that exchange but grew tired in the third round as Shevchenko finished the fight on top. However, it was to no avail as she was already two rounds down to Nunes. This time, however, "The Bullet" plans on the fight going a different way.
"[It's a] new fight, it's new history," she added. "So from the last fight, me and my team have made all [our] conclusions, so I am just waiting for the time and date to put everything in action."
"I know that she will put all her power in very first round. But I will too. The difference is that even if I will put everything in the beginning, I can manage my power till the end."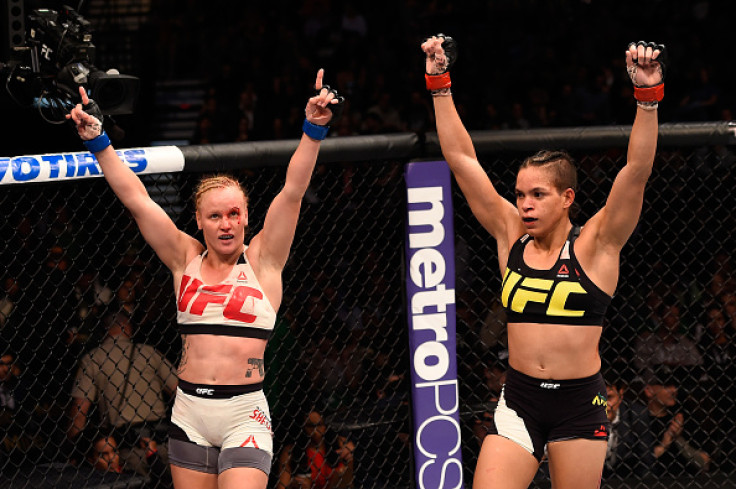 Shevchenko has won three of her four fights in the UFC since joining the company in 2015 but never crossed paths with the likes of Ronda Rousey or Miesha Tate. With both of them unlikely to fight in the near future, there has been some concern that the women's bantamweight division is now lacking in stars.
The 29-year-old agrees Rousey and Tate were the main faces of the division but refused to say whether she could be the new face.
"For every period of time, there are faces and stars," she explained. "It's like in the movie history. But especially me, I don't like to speak about things like that [becoming the new face]. I do what I love to do. My life is martial arts. I am in this world more than 20 years, and I just keep going my way in life."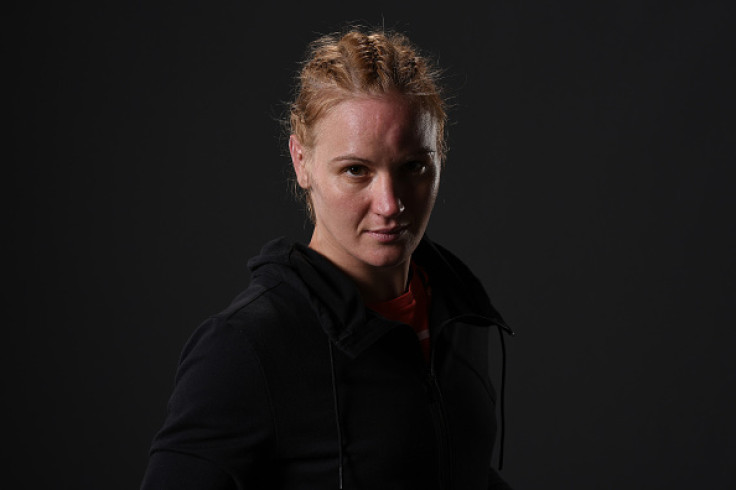 When asked if she would have liked to have fought them, the Kyrgyzstan native made her goals clear.
"My goal is to be the champion," she noted. "And I will fight anyone who will be on my way. I am working hard to get my goal. My goal is to be the champion in my weight division so every fight I try to be much closer than I can. And I will do everything to win this fight."
As for a prediction for her eventual fight with Nunes, Shevchenko had none: "No prediction, just hard training and straight focus."