Valentine's Day 2016: Pornhub star Mia Khalifa's plans revealed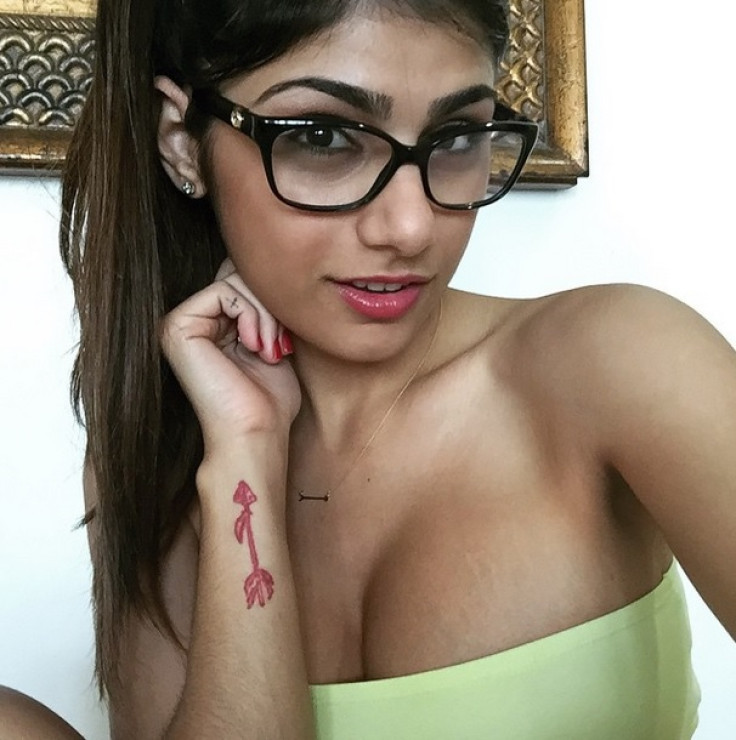 Pornhub queen Mia Khalifa has revealed her ideal Valentine's Day. The Lebanese-born porn star want to spend the day eating chicken wings. Khalifa shared pictures of the her favourite finger food on Twitter. She captioned the image: "Treating myself on Valentine's Day like."
Khalifa who is also known by the name Mia Callista, jokingly listed the qualities she looks for in her partner. She wrote: "Qualities I look for in a man: Black hair - Loyal - Good at cuddling - Loves when I come home - Wet nose - Four paws"
Khalifa, who moved to the US as a teenager, sparked outrage in the Middle East after making her porn debut in October 2014. She was heavily criticised and even faced death threats for her pornographic video wearing a hijab, a traditional headscarf worn by many Muslim women.
In an interview with The Washington Post, she defended her actions. She said: "The scenes containing a hijab are satirical. There are Hollywood movies that depict Muslims in a much worse manner than any scene Bang Bros [the company who made the video] could produce."
Meanwhile, Khalifa's parents had issued a statement claiming that they have cut ties with their daughter, after discovering she is a pornstar. The statement read: "We are probably paying the price of living away from our homeland; our kids had to adapt to societies that don't resemble our culture, traditions and values. Hence, we emphasize that we disassociate ourselves from her actions which do not reflect her family beliefs, her upbringing or her true Lebanese roots. We hope that she comes back to her senses as her image does not honor her family or her homeland – Lebanon."
© Copyright IBTimes 2023. All rights reserved.