When it comes to exercise, work and relationship goals, January was a practise month, but now February has begun and Valentine's Day is fast approaching so its time to get it together for real. For those who are coupled up, this can be the best day of the year where you can be showered with gifts and champagne to celebrate your fabulous coupledom.
However, for the more than 15.7 million singles in the UK who are looking for love, Valentine's Day is a rather tempestuous event that you can either hide from or get out there. Still, there are few things more awkward than attempting a first date on 14 February, trying to make small talk while surrounded by hundreds of couples sharing dessert or even worse, proposing.
The trick is to start dating now and what better way than on your phone - we're all glued to them anyway and the dating scene these days has certainly reflected this. From the now-traditional Tinder to the illustrious 3nder, there is an app for every dating preference, so get swiping and you could well be on your way to a wonderfully non-awkward Valentine's Day encounter.
Here's the top 5 apps to help turn your love life around in 2016: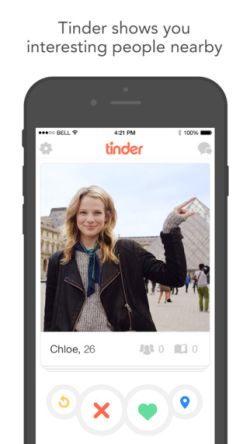 The classic swipe-and-go dating app that allows you to find and date men and women within a specified radius and age range. Like most dating apps you need to join via Facebook but you can anonymously swipe to your heart's content selecting who you like or don't like by browsing the pictures in their profile as well as a short bio.
If someone you've swiped does the same to you then bam, you're matched and can start chatting. While there are lots of lovely Tinder success stories, the app is also used for casual hook ups, so it really depends on what you're looking for.
The app is free to download to join, but you can pay to unlock new features in Tinder Plus such as a rewind function that allows you to retrieve people you have previously rejected and Passport that lets you change you location.
Tinder Plus costs £3.99 if you're under 28, and £14.99 if you're older.
This app aims to change the rules of the game: it's made by women and women have to make the first move. Bumble is designed to empower women, and is also great for guys who are too shy to initiate conversation.
Unlike Tinder, women have 24 hours to message a match or it disappears forever. For same sex connections, or friendship, either person has 24 hours to make the first move, or that connection will disappear! Fear not though, as you have the chance to enter one connection each day for another 24 hours so can still play hard to get.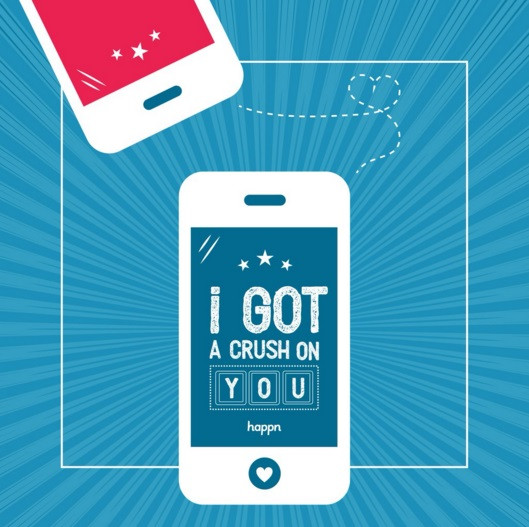 Happn has been starting to overshadow Tinder of late, with date hunters preferring to meet people they may have already met on the street or in a cafe that day. The whole idea of Happn is to match you with people you have already "crossed paths with" in real life. Every time you walk past another Happn user, you are notified and you can get in touch.
Happn, free to download, but to really impress "charms" can be used at an additional cost (10 credits, £1.49).
Once is the perfect antidote for anyone looking to break the endless swiping of other dating sites and focus one person at a time. This personalised dating app will only match you with one person a day so you aren't able to idly go through hundreds of people when you're bored at work.
Simply sit back every day and wait for your chosen match to come to you, selected by real people who compare your interests, looks and ideals with other people on the database.
Once, free to download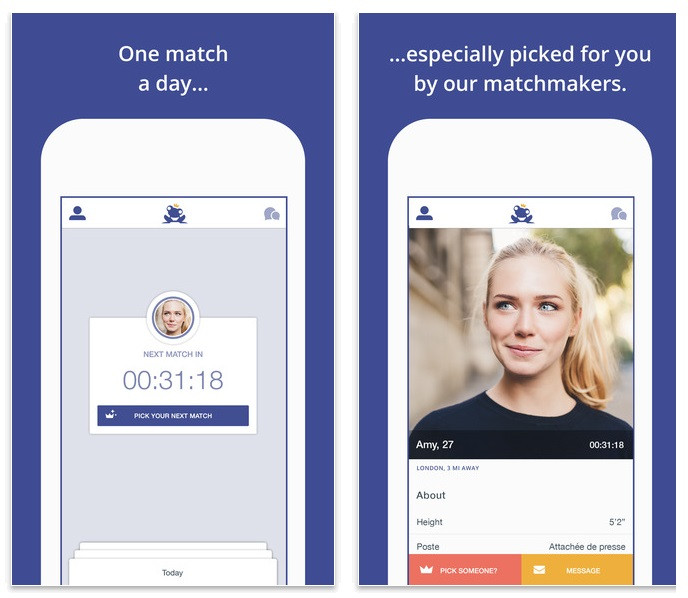 For those of you who can get a date, but fail miserably on picking a place to meet, LINKD is ideal. Having launched in December 2015, this is the first dating app that also provides users with a curated list of venues based on their mutual interests so takes a bit of the hassle out of dating, or at least the first date.
LINKD prides itself on being able to explore our personalities and pair us up with others who share similar interests and socialise in a similar way. Of course if this works too well you may end up meeting your friends on your date too. The best bit though is that the app is linked with Uber and Citymapper so no awkward checking your phone before deciding how to end the night and the price breakdowns for bars and restaurants are pretty handy just for nights out.
LINKD, free to download but you can update to a Premium account for £3.99 or VIP account for £9.99, which unlock new features including unlimited views and more venue options.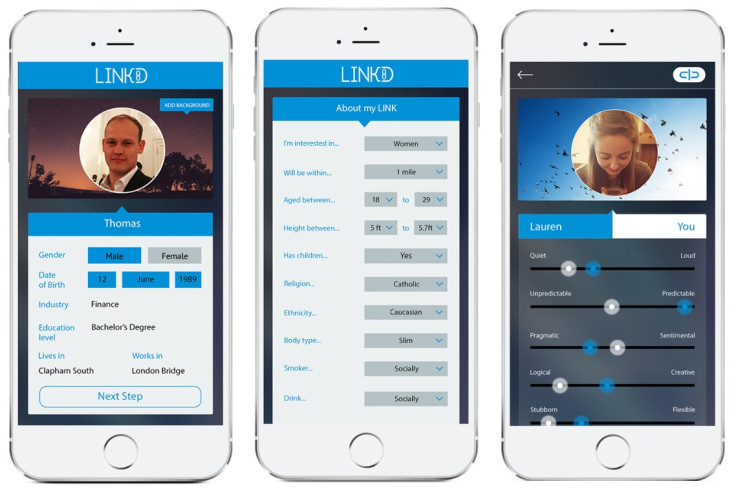 Now this is for curious singles or couples who are looking to bring a little something/someone extra into their relationship. 3nder is designed to match people for threesomes. There are no real names, it is hidden from Facebook friends, and you can create group chats and exchange ephemeral photos without any advertising getting in the way or the fear of your identity being made public.
Another good feature is Curiosity, that tells you who has already liked you, so you never miss a match. You can also hide the app with Incognito Mode and lock it on your phone with a passcode or TouchID so no one can see it on your home screen. However, the app does tend to be full of single men looking for a female couple to share the night with, rather than a variety of curious people.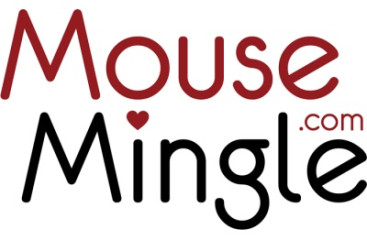 Ever been on a date and thought, 'I wish this was more like Cinderella', or felt let down that your last dinner date didn't involve any singing seagulls? Mouse Mingle is the dating site for you.
The whole premise of the app is to pair up those who love Disney and want that same magic in their own life, too. The app asks you various questions about your favourite heroes and heroines to find the perfect prince or princess for you.
Mouse Mingle, free to download
If the love of bacon is essential to a happy relationship for you then you need Sizzl. This may not be a sure-fire way to find love, but might while away a few hours. The app is based around how you like your bacon so you start by describing your preference, crispy, burnt etc, then Sizzl will find you matches that think the same way you do about meat.
You can rate how much you like them by holding down the Sizzl Meter, then like Tinder, if you both like each other it's a match, so you chat and arrange a date. The app is owned by a meat company, but the user experience is very similar to Tinder so is still easy to navigate.
Sizzl, free to download so you can spend more money on bacon presumably.