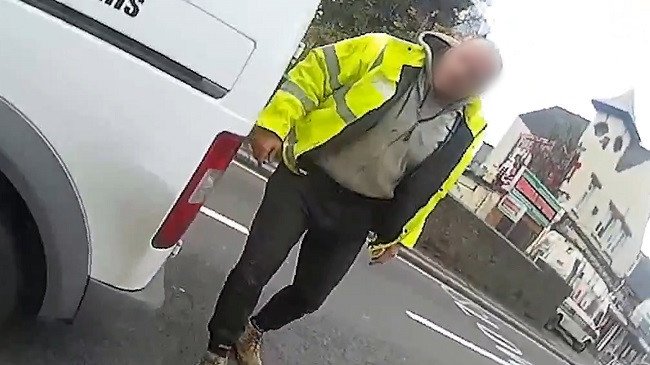 A van driver has turned himself into the police after a video showing him assault a cyclist went viral.
The video, posted on YouTube, shows the rider shout at the driver "get off the phone, you muppet".
This prompts the driver to veer close to the rider who then gets his wheels caught on the curb and is knocked over.
The driver then pulls over, appearing to swear at the cyclist, before punching him to the ground.
The incident took place in Hornchurch, east London in December, last year.
An Essex Police spokeswoman said: "A man has voluntarily attended a Chelmsford Police station this morning to give an account of the incident.
"It has now been established that this incident took place in the Hornchurch area and the matter has been passed to the Met police to investigate."
The van driver's company, Taylor Landscaping, has reportedly been suspended from the list of TrustATrader - an online portal of tradesmen - pending the police investigation.