Van Gaal Talks Up Chile Midfielder Arturo Vidal as United Rumours Continue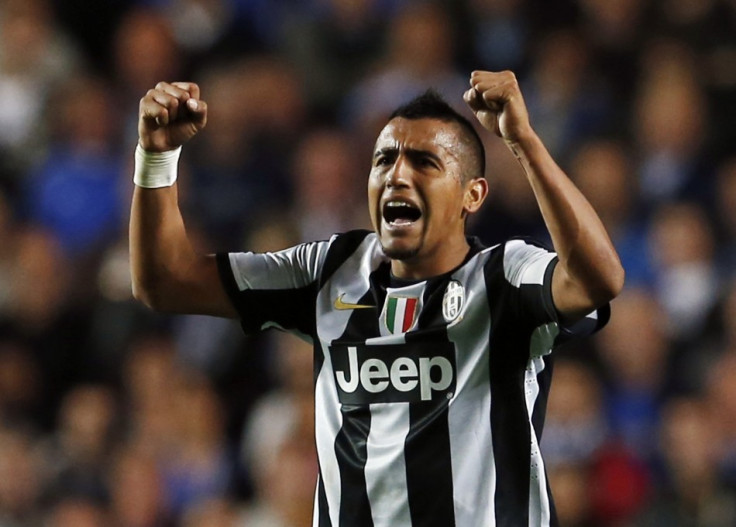 Louis Van Gaal has talked up the qualities of Juventus midfielder Arturo Vidal as the star continues to be connected with a move to Manchester United.
Van Gaal took over the managerial post at Old Trafford at the beginning of the summer but is yet to make any moves in the transfer market while he concentrates on taking Holland to the World Cup in Brazil.
But with a host of players hoping to show their talent at the tournament in the hopes of securing a transfer, the manager will no doubt have had one eye on possible additions to the United line-up.
And when talking about Chile's chances this month – with the side facing Holland, Australia and Spain – he singled out Vidal for extra praise.
"Chile have very dangerous players," Van Gaal told reporters. "I always wanted to buy Vidal when he was at Bayer Leverkusen but he went to Juventus.
"I like a lot of Chile players and they always play an attacking style. It will be difficult for the Netherlands but we have confidence in the three games we have to play."
Whether Vidal would consider a move to United, who can't offer Champions League football or any games in Europe for that matter next season, remains to be seen.
The 27 year old insisted in May that he is happy at Juventus, simply saying: "Will I leave? No, I will definitely stay in Turin."
But with United believed to be preparing for a very expensive summer as they look to rebuild after a disappointing season post Sir Alex Ferguson's retirement, Van Gaal could be making his intentions to change the star's mind clear already.
Meanwhile, another United star's injury woes are over according to Van Gaal with the manager insisting that Robin van Persie will be good to go for Holland's first game in the group stages against Spain.
"Van Persie has a groin injury but he can deal with it, so it looks okay," he explained. "I think he's good. He trained with us but it was a light training session. We have to see tomorrow."
© Copyright IBTimes 2023. All rights reserved.