Vanuatu Cyclone Pam: President Lonsdale says more than 90% of buildings destroyed
Disaster management officials and relief workers in Vanuatu are struggling to establish contact with outlying islands that bore the brunt of Cyclone Pam's winds of up to 300kph (185mph). Bridges are down outside the capital, Port Vila, making travel by vehicle impossible even around the main island of Efate.
Paolo Malatu, coordinator for Vanuatu's National Disaster Management Office, said officials had dispatched every plane and helicopter they could to fly over the hard-hit outer islands. The office was expecting to get full reports from the flyover crews early on 17 March.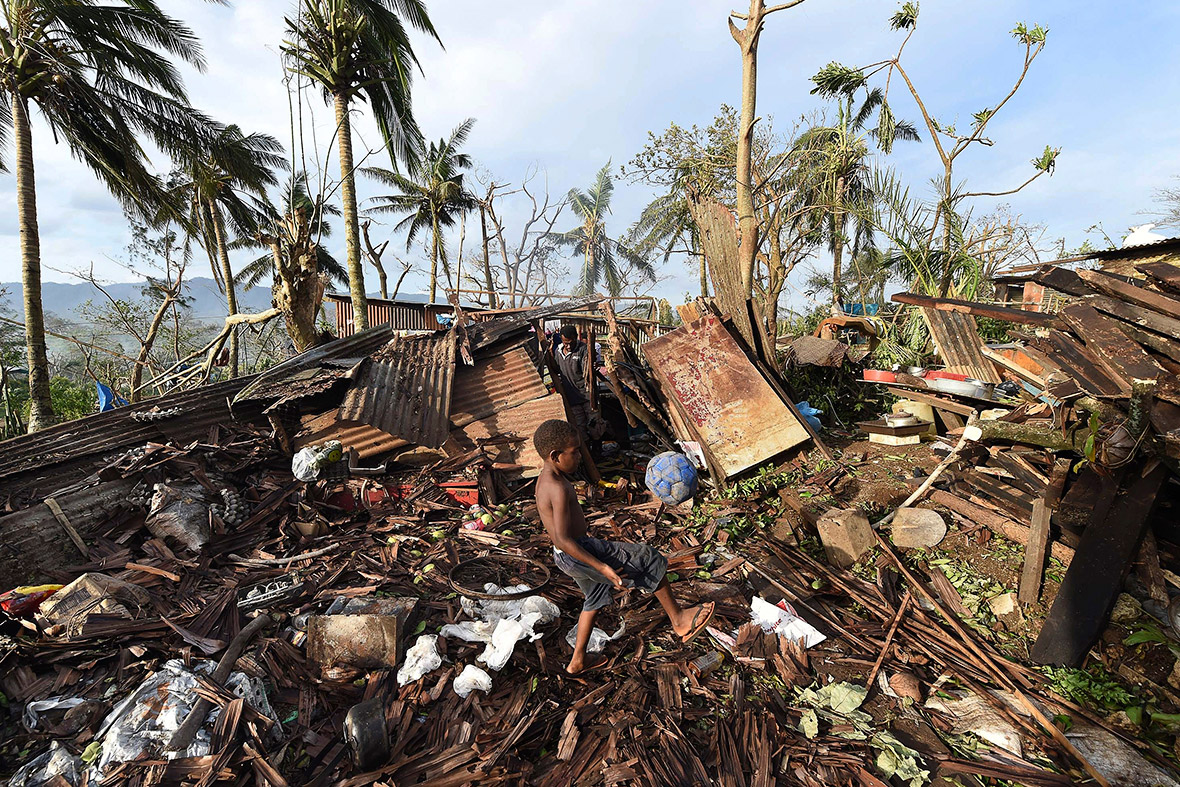 The official toll of eight dead and 20 injured looks certain to rise as reports begin to trickle from the hardest-hit parts of the scattered archipelago. Aid officials said the storm was comparable in strength to Typhoon Haiyan, which hit the Philippines in 2013 and killed more than 6,000 people.
The Australian Red Cross said it had reports of "total devastation" on the southern island of Tanna, with most homes destroyed. Tanna, about 200km (125 miles) south of the capital, and its 29,000 inhabitants took the full force of the category five storm.
Reports from aid groups said the main town on the island of Erromango, north of Tanna, had suffered similar destruction.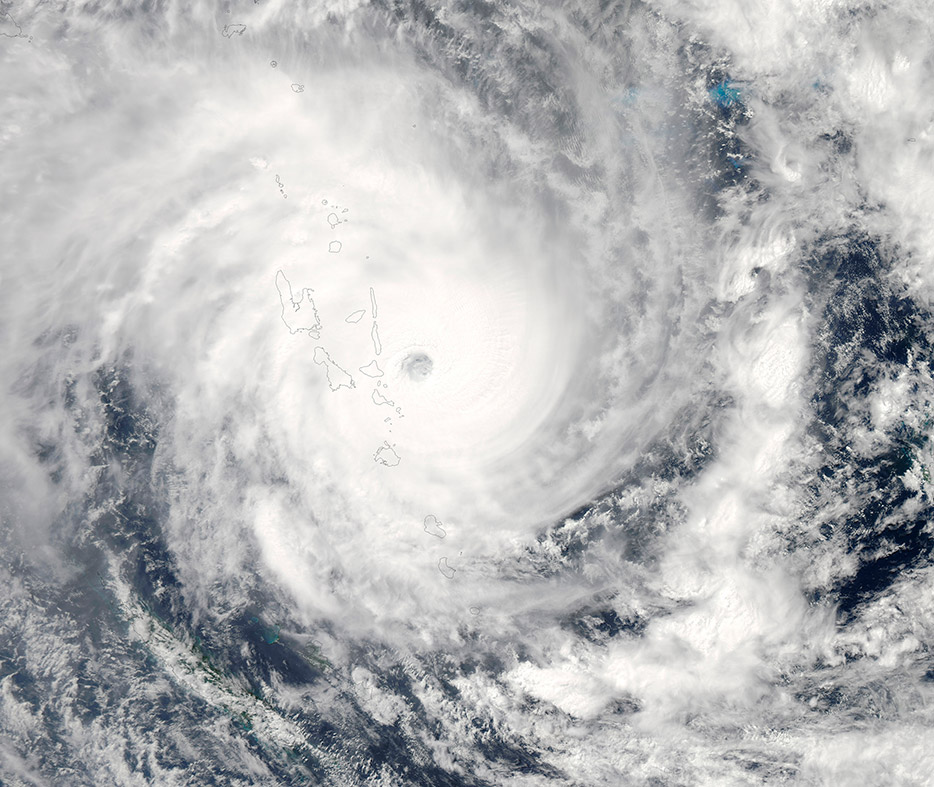 Vanuatu's president Baldwin Lonsdale said: "This is a very devastating cyclone in Vanuatu. I term it as a monster, a monster. It's a setback for the government and for the people of Vanuatu. After all the development that has taken place, all this development has been wiped out."
"Many of the buildings and houses have been completely destroyed," he said. "More than 90% of the buildings have been destroyed."
Lonsdale said because of a breakdown in communications infrastructure, even he could not reach his family. He said: "We do not know if our families are safe or not. As the leader of the nation, my whole heart is for the people, the nation."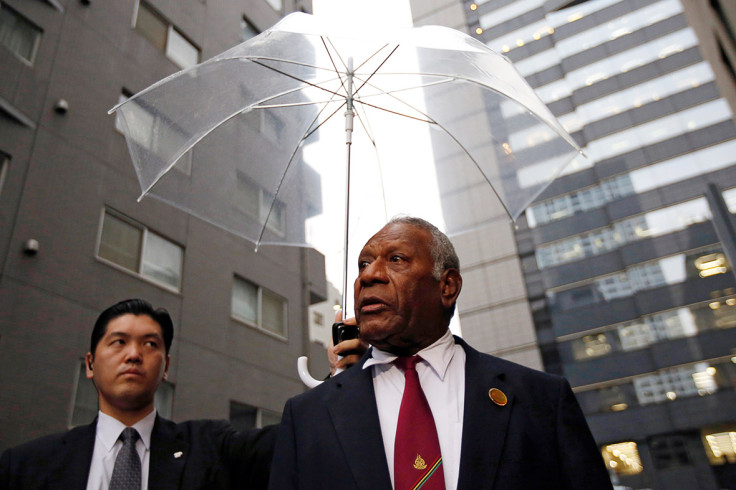 Unicef spokeswoman Alice Clements said access to food and water is an urgent concern. Much of the the capital's water supply has been tainted, so residents are boiling water to drink.
Vanuatu has a population of 267,000 people spread over 65 islands. About 47,000 people live in the capital. Hannington Alatoa, head of the Vanuatu Red Cross Society, said at least half of the population has been affected. Unicef estimated 54,000 children were among those affected by the cyclone.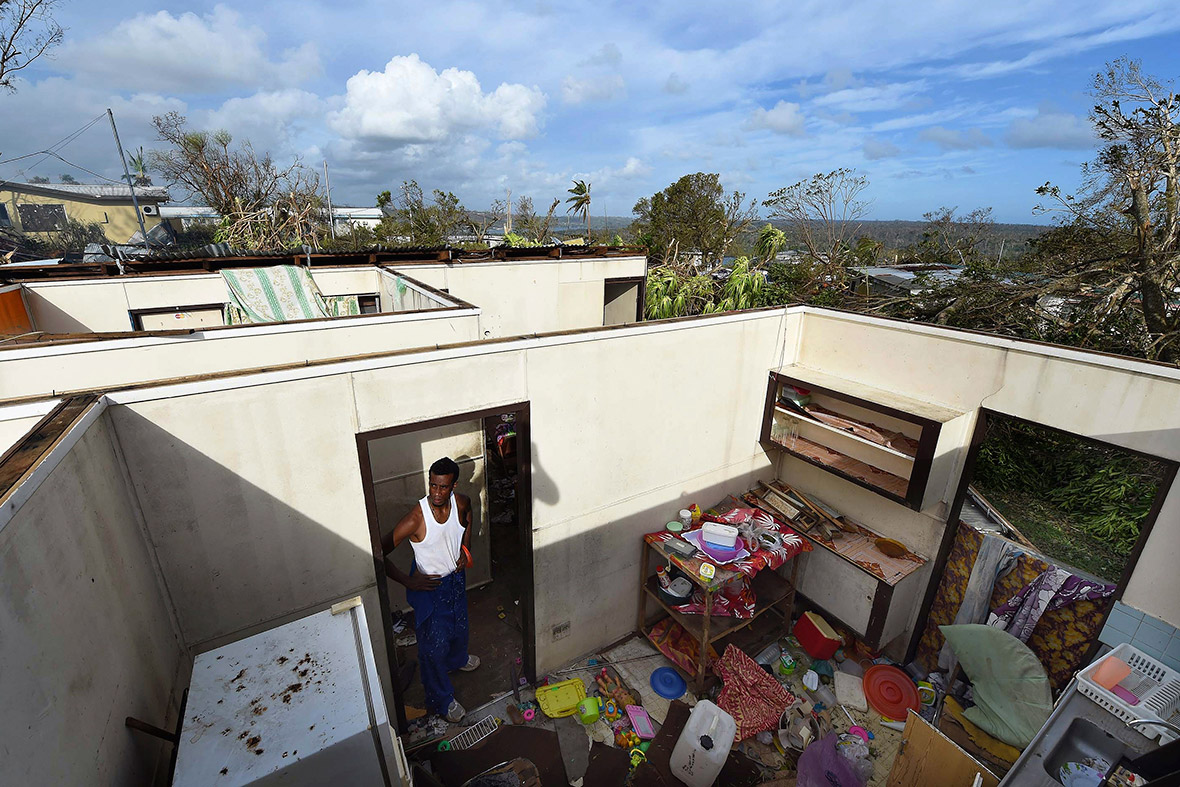 © Copyright IBTimes 2023. All rights reserved.