Vasalgel: Promising male contraceptive gel implant successfully reversed
Study on rabbits showed fertility was restored after the contraceptive gel was removed.
A promising male contraceptive has found to be reversible in rabbits, potentially moving research into Vasalgel forward. The contraceptive works by injecting a gel to block sperm, and while it has been found to be effective in rabbits and monkeys, scientists did not know if fertility would be fully restored after it was removed.
Men have few options when it comes to contraception and often it falls to the woman to use hormonal-based controls or implants. However some women cannot use these because of side effects, while millions around the world have limited access. Vasalgel is one of the contraceptives currently being developed for men.
Vasalgel works by being inplanted into the vasa deferentia (the tubes that transport sperm from the testes).
The gel remains in a soft state after being injected, allowing water soluble molecules to pass through, but blocking larger ones like spermatozoa.
Previously scientists have shown it prevented pregnancies in rabbits. No live sperm was detected in samples just 29 days after implantation, and was found to be effective and durable over the 12 month study period. Furthermore, there were no major side effects.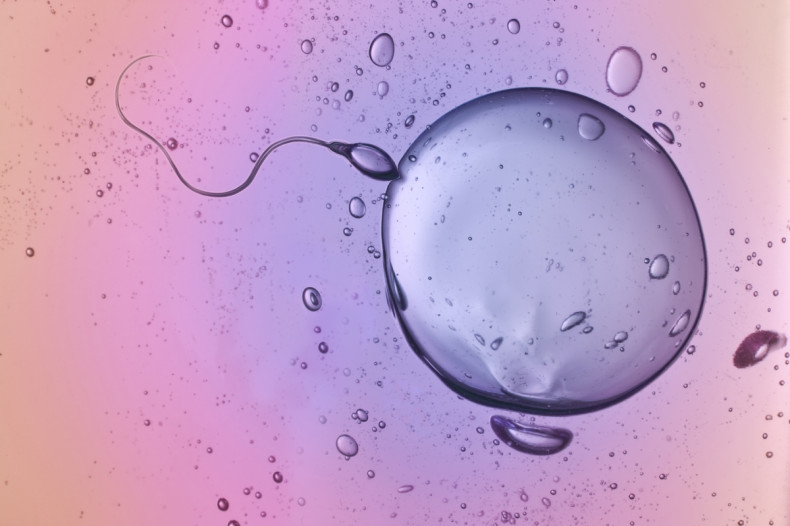 Earlier this year scientists also showed it was effective in monkeys, providing long term birth control for 16 adult male rhesus monkeys. They showed some were still infant free up to two years after the implant.
However, researchers had not yet shown that effects of Vasalgel could be reversed – potentially resulting in the loss of fertility. Researchers led by Donald Waller, from private research company PreLabs, have now built on this previous research to show it is indeed reversible.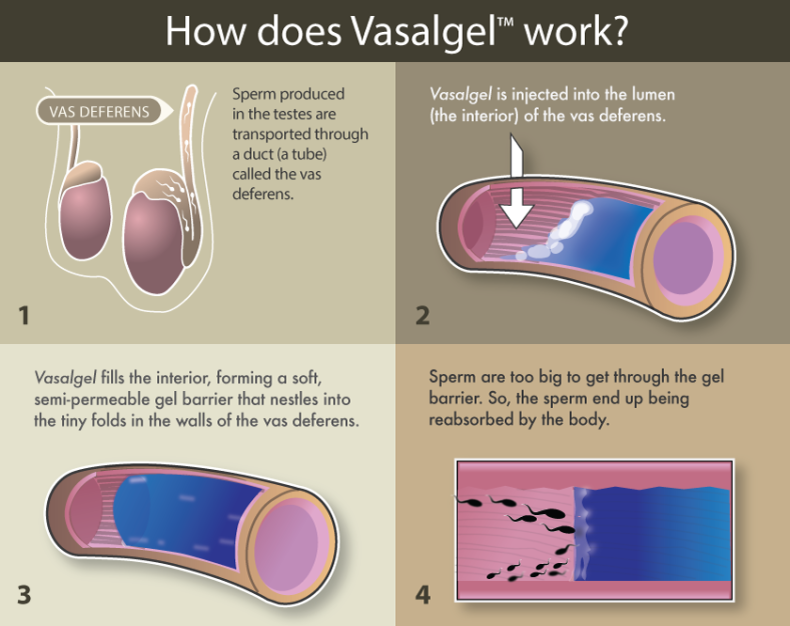 Reporting their findings in Basic and Clinical Andrology, researchers used the same group of rabbits from the original trial, removing the Vasalgel by flushing it out with baking soda (which dissolves the gel). They then analysed sperm quality for six months to evaluate health and changes.
Findings showed that sperm flow quickly returned, with concentrations and motility similar to levels recorded before the implant. Initially, the sperm forward progression was lower than baseline levels, but this was found to increase in the six month follow-up period.
Authors note they had not returned to normal by the end of the study – but believe the results warrant further research into Vasalgel. Waller said: "The results of the Vasalgel reversibility study in rabbits indicate the implant could be removed resulting in a quick return of sperm flow. We were pleased that the number of sperm and their motility after reversal were no different from baseline measures. More flushing during reversal may be needed to remove traces of the gel from the vas deferens, which appeared to impact other sperm characteristics."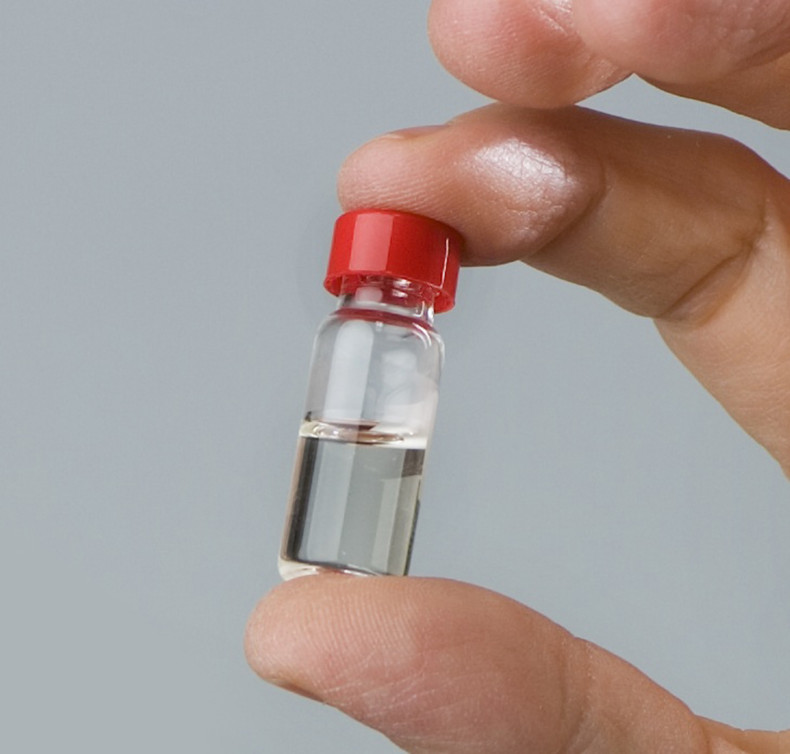 Elaine Lissner, founder of the Parsemus Foundation, which developed the gel, said they now hope to show reversal in other, larger mammals: "This study gave us the confidence to continue development of Vasalgel. We flushed out most of the gel and restored full sperm flow. Now the thousands of followers of Vasalgel's progress are counting on us to refine and repeat this reversal success in larger animals."
While the work is promising, human trials are still some way off. In February, after results of the monkey trial were announced, Adam Balen, chair of the British Fertility Society said: "If free of side effects then this novel approach has the potential for great promise as a male contraceptive. [But] it is essential to know that the reversibility remains, irrespective of the duration of use."
Allan Pacey, professor of andrology at the University of Sheffield, added: "I would imagine there is a worldwide market for a new male contraceptive, but trials in humans and more long-term safety data are required before we will know if it is a success."