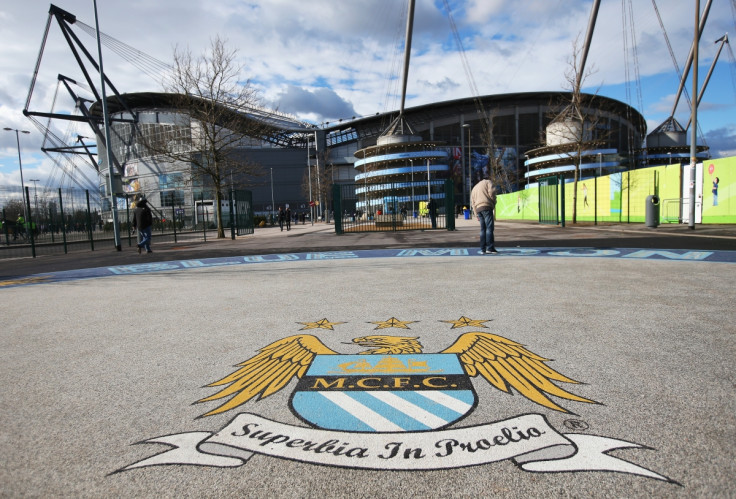 Manchester City have been reported to Fifa over the signing of Benjamin Garre from Argentine side Velez Sarsfield. The Premier League giants are said to have seen off stiff competition from the likes of Manchester United and Barcelona to sign the youngster, who joined the club after turning 16 in July.
However, the purchase of the little-known teenager has been marred by controversy, with Velez claiming City tried to buy Garre from them when he was still 15. The Argentine side say that the alleged approach breached Fifa's rules on the transfer of minors.
They have claimed, too, that a move to the Premier League club was against Garre's best interests. "Never have I experienced such an immoral act," said Raul Gamez, Velez's president.
"They offered ­money to take a 15-year-old child who is in the middle of his stage of development. We don't know what they ­offered the father and the child in order to convince them," Gamez continued, according to the Daily Telegraph. "In Velez, we defend values and we act in good faith. We are not interested in collecting €50,000 or €1,000,000 if said action is prohibited and may affect the player.
"What is most important in these cases is the formation and development of the child, in a supportive environment, above economic or strictly sports interests. It is crazy to think that our youngsters can find themselves in a situation of vulnerability or abuse in a foreign country, without their family or somebody to protect them."
The issue of signing youth players has been thrown into the spotlight in recent years, after Barcelona, Real Madrid and Atletico Madrid were all hit with transfer bans for breaking Fifa regulations.
In this instance, however, City have insisted they have complied with the governing body's rules. The club have pointed out that Garre holds an Italian passport, which means he was entitled to join City as soon as he turned 16.