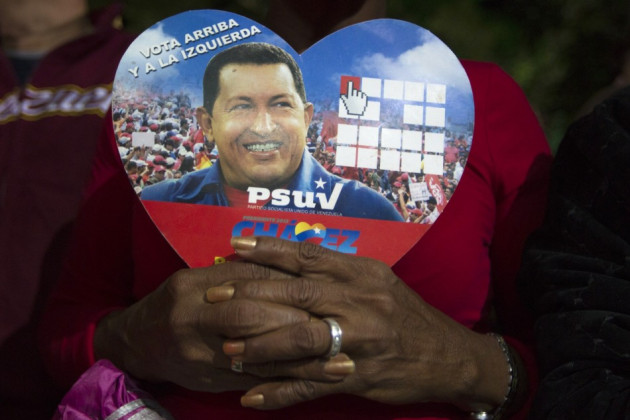 Venezuelan President Hugo Chavez is suffering from "complications" of a severe lung infection following his cancer surgery, say officials.
"This infection has caused a breathing difficulty that requires Comandante Chavez to comply strictly with medical treatment. Chavez has faced complications as a result of a severe lung infection," said Information Minister Ernesto Villegas.
The socialist leader underwent his fourth cancer surgery on 11 December and has not been seen in public since then. Following the surgery, Chavez suffered unexpected bleeding. However, the government restrained from giving specific details.
Chavez's health status has triggered rumours that he might be close to death prompting severe condemnation from the Venezuelan government authorities.
"He is conscious of the battle that he's in, and has the same fighting spirit as always, with the same strength and energy as always, with his confidence and security. We're going to be alongside him with the same strength and the same energy," said Vice President Nicolas Maduro after visiting Chavez in the hospital. Several other senior government officials also visited Chavez in the hospital.
Chavez was scheduled to assume office for his fourth term on 10 January.
Maduro, who has been seen as the successor to Chavez also ruled out any "transition" taking place in the country.
"The only transition in Venezuela is the transition to socialism. It began six years ago, ordered by Comandante Hugo Chavez as chief and president, elected, re-elected and ratified, much as it pains the bourgeois hucksters and the right, who have done so much damage to our fatherland," said Maduro in his state-television address.
There were speculations of a deep division between Maduro and the National Assembly Head Diosdado Cabello, especially among the opposition groups. Cabello, with whom the country's power will temporarily rest in case of any "absolute absence" of the leader, has however snubbed off such rumours.
Venezuelan political atmosphere and its oil-based economy have been closely monitored by other Latin American nations who will in for a rude shock in case of Chavez's absence.
It is still uncertain on what will happen if Chavez is unable to attend the swearing-in ceremony. Although the government officials said the ceremony would be postponed initially, opponents have called it unconstitutional.