Venezuela has hinted that the swearing-in ceremony of Hugo Chavez is likely to be delayed as the socialist leader is struggling to recover after the cancer surgery.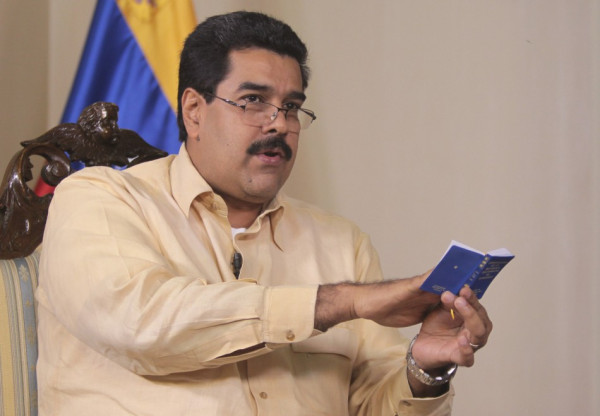 Chavez was originally scheduled to assume office on 10 January. However, Vice President Nicolas Maduro has said that Chavez can continue his term without the swearing-in ceremony.
Maduro has sternly ruled out the calls made by opposition groups for fresh election in case of Chavez's absence at the ceremony.
Chavez, 58, has not been seen in public since his fourth round of cancer surgery, which took place three weeks ago. He has suffered from unexpected bleeding and "severe lung infection" post-surgery.
"The formality of his swearing-in can be resolved in the Supreme Court. The president right now is president. Don't mess with the people. Respect democracy," said Maduro during an interview with the state television network.
Waving a copy of the Venezuelan constitution, Maduro added, "The interpretation being given is that the 2013-2019 constitutional period starts on January 10. In the case of President Chavez, he is a re-elected president and continues in his functions."
According to the country's constitution, "when an elected President becomes permanently unavailable to serve prior to his inauguration, a new election by universal suffrage and direct ballot shall be held within 30 consecutive days."
However, the opposition groups have been pressing hard to hold re-elections in the oil-rich Latin American country.
"The official version of what is happening is unsustainable," said the leader of the main opposition bloc, Ramon Guillermo Aveledo, adding that the government "doesn't want to admit that the president is absent".
There were speculations of a deep division between Maduro and the National Assembly Head Diosdado Cabello, especially among the opposition groups. Cabello, with whom the country's power will temporarily rest, in case of any "absolute absence" of the leader, has dismissed such rumours.
Venezuela's political atmosphere and its oil-based economy have been closely monitored by other Latin American nations who will be in for a rude shock in case of Chavez's absence.