Venezuela MPs Brawl in Parliament: Politicians Trade Punches over Opposition Speaking Ban [VIDEO]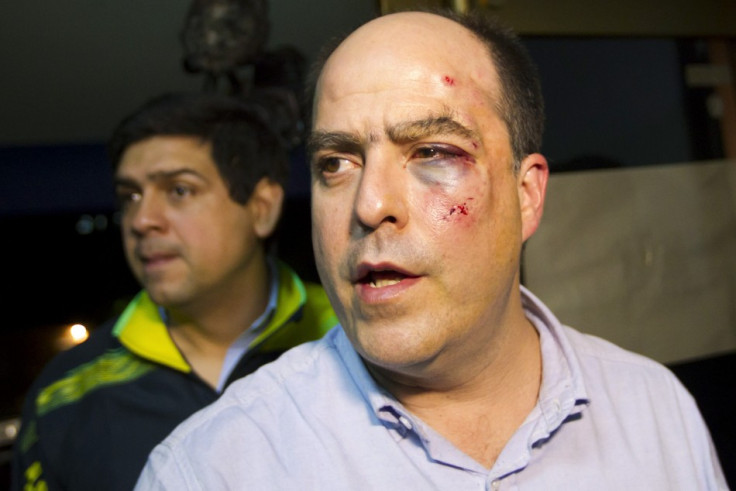 Political tension in Venezuela erupted in a massive parliament brawl that left several MPs bruised and bleeding, weeks after the country's disputed elections.
Opposition and pro-government MPs blame one another for the fight that began shortly after a banner, protesting a post-election ban stripping opposition lawmakers of most of their legislative powers, was unfolded in the National Assembly in Caracas.
Videos of the scuffle updated on YouTube show MPs trading punches and pushing each other on the floor.
Opposition MP Julio Borges appeared on a private television channel after the brawl, sporting facial bruises and blood running down one side of his swollen face.
"They can beat us, jail us, kill us, but we will not sell out our principles. These blows give us more strength," Borges said. "(Assembly speaker) Diosdado Cabello has to be held to account personally."
Earlier, Cabello called for a ban preventing opposition MP's from speaking until they recognise President Nicolas Maduro's narrow electoral victory.
"Until they recognise the authorities, the institutions of the republic, the sovereign will of our people, the opposition deputies will have to go and speak (to the private media) but not here in this National Assembly," said Cabello.
The speaking bans was voted and passed by the government-dominated assembly. Opposition lawmakers also lost their seats on legislative commissions and the brawl erupted shortly afterwards.
According to the opposition, 17 of its MP's and five pro-government lawmakers were injured.
"We don't agree with violence," Maduro said, blaming the incident on the opposition.
"This can't be repeated. We spoke personally with Diosdado Cabello and he's going to take the disciplinary measures needed so that these events don't repeat themselves."
Opposition lawmaker Ismael Garcia said: "Without a word, like cowards, they came at us from behind."
Opposition leader Henrique Capriles, who lost the April 14 elections to Maduro by a 1.49% margin, has refused to accept the result claiming frauds and irregularities - including votes cast by thousands of dead people - took place.
Earlier this week Capriles, 40, said Maduro had "illegitimately stolen the presidency" and the quarrel "will end up before an international body".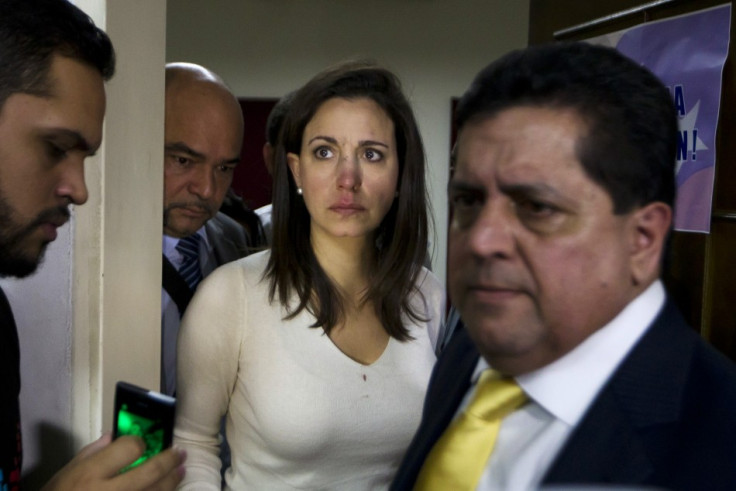 © Copyright IBTimes 2023. All rights reserved.