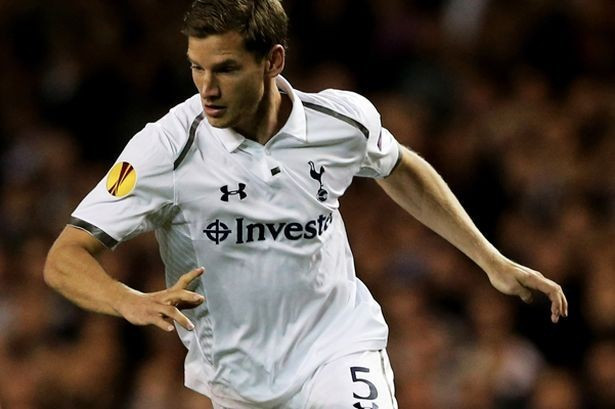 Tottenham centre-back Jan Vertonghen has refused to commit his future to Spurs in case Tim Sherwood's side fail to secure Champions League football next season.
After their latest 1-0 defeat against Norwich, Tottenham jeopardised their hopes of finishing in the top-four as Liverpool, who are in the fourth spot on the table, are already six points ahead of them following their 4-3 victory over Swansea.
Asked in an interview with Tottenham Journal if he would stay at White Hart Lane even if Spurs fail to secure a Champions League berth he said: "I can't say anything about that so let's see after the end of the season and after the World Cup.
"Those are always difficult questions. My favourite thing, what I want of course, is to play in the Champions League with Tottenham. That's what I want so I hope we get in there this year," the centre-back said.
Tottenham have improved their results since Sherwood's appointment and after beating Everton and Newcastle in two crucial games, they looked confident to battle with Liverpool for the top-four. However, the defeat against Norwich have been a huge set-back for the Spurs' squad.
"It's very disappointing. We knew the Liverpool result before the game of course, and we knew that we needed to win this game anyway. We had a couple of chances in the last 20 minutes but it was just not good enough," Vertonghen added.
"It's not good in any way. We need to improve the level of our game to compete again for the top places. Before, it was the defence not doing well enough, including everybody, and now we're not scoring enough goals to bounce back from a goal that makes it 1-0 after half-time, or whatever."
The Belgium international move to London in 2012 from Ajax looking to take a step forward in his career but after failing to secure Champions League football last season he may consider to move away in the summer if they fail to reach their goal again.