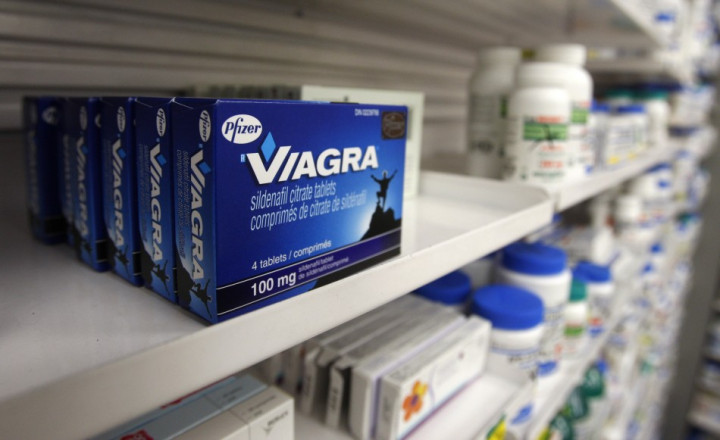 Viagra has been uplifting for many a British man, but it's about to go limp on pharmaceutical giant Pfizer as the patent on the famous erectile dysfunction drug expires.
The impotence of Pfizer's patent opens up the Viagra market to its many competitors. The UK expiry means rivals can now rise to the challenge and create generic Viagra products of their own.
This will dramatically bring down the cost of a Viagra pill, which can retail at around £6 per little blue tablet, potentially to as low as 85p.
It will almost certainly make Pfizer's revenues flop, as patent expiries have done in the past. In 2011 Pfizer's patent on anti-cholesterol drug Liptor expired, which subsequently stripped almost $6bn off its sales of the treatment amid a torrent of generic copies.
Pfizer will retain its US patent on Viagra until 2020.
After more than a decade of dominance in the UK, IBTimes UK takes a look at some of the facts about Viagra.
REAL NAME: Sildenafil citrate
AGE: 15 - developed by Pfizer and first put to market in 1998.
GLOBAL MARKET VALUE FOR ERECTILE DYSFUNCTION TREATMENT: The three products that dominate the market - Viagra, Cialis and Levitra - are worth around $4.3bn (£2.77bn, €3.25bn) in annual global sales.
PFIZER'S VIAGRA SALES WORLDWIDE: $2.051bn in 2012 global revenue.
TOTAL VIAGRA CUSTOMERS: There are around 30 million men with Viagra prescriptions in 120 countries.
SIZE OF BLACK MARKET: While it is difficult to get estimates for Viagra alone, the counterfeit drugs market across the world is worth around $75bn - and Viagra is the most copied of all. So far, authorities have shut down 18,000 websites in 100 countries that were illegally selling Viagra imitations.
COST TO NHS IN PRESCRIPTIONS: There were 2.4 million Viagra prescriptions handed to men in Britain during 2012 alone - costing the health service £40.3m.