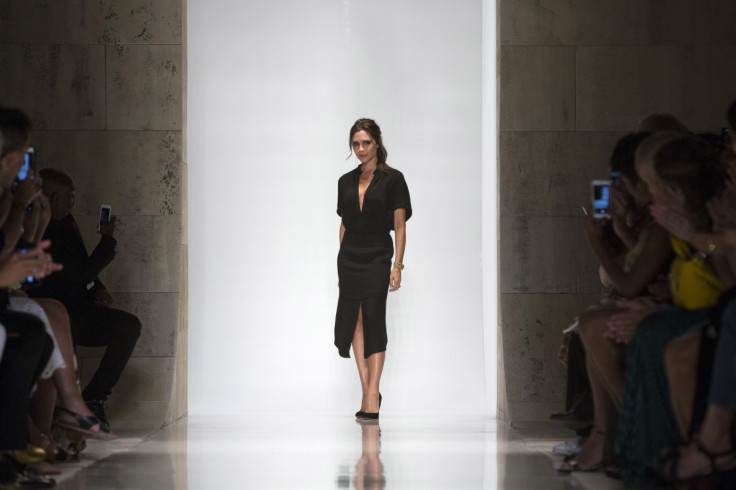 Victoria Beckham was criticised for using "thin" models in her New York Fashion Week Show in September. The 40-year-old singer-turned-fashion designer has defended her decision and claimed that their weight does not mean they are unhealthy.
"Our casting director spoke to the [model] agencies, and we know that all our girls are healthy. They're young, they're thin, but that doesn't mean they're ill. People are mean on social media, whoever you are. It's a shame people have to be that way," she told The Telegraph.
The former Spice Girls singer, also talked about the fashion industry: She said: "People say [fashion] is a horrible, cut-throat industry, [but] I have had a very nice experience and I think, why is that? It's not about me as a celebrity. The product is good. The quality is good. The sell-through is good."
Meanwhile, Victoria, who has four children with football legend David Beckham -- Brooklyn, Romeo, Cruz and Harper Seven -- revealed that her family understands her busy schedule. She said: "They're very supportive of what I do. I don't really go away that much. David and I work it out so that we're not away at the same time, so one of us is always here. The other day we were at Harper's school as she had won a prize, and we were both there. It's a juggling act, but we have great people around us to make sure it all works."
"I know what I am doing this time next year," she said and added, "When some designers go into the studio and say they weren't inspired and didn't get anything done, that's great [for them]. We don't have the luxury of having a day where we're not coming up with something because we know what we have to achieve throughout the year to tick all of those boxes."