David and Victoria Beckham richer than the Queen thanks to £508m fortune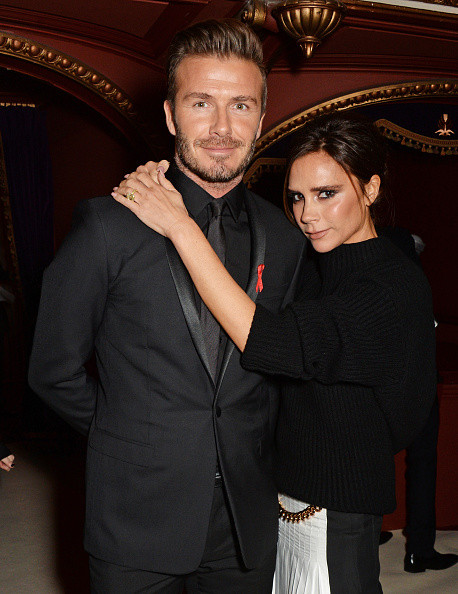 The Beckhams have earn as much as £40m a year
Getty
After creating a brand that has become one of Britain's biggest cultural exports, it is no surprise the Beckham's are now worth half a billion. According to experts at the London School of Marketing who analysed the family's lucrative marketing machine, David, Victoria and their children Brooklyn, Romeo, Cruz and Harper are richer than Queen Elizabeth II, with a £508m ($770m) fortune .
Maintaining a successful empire is no mean feat. The Beckham brand makes between £30m and £40m a year thanks to their multiple ventures, which include Victoria's growing fashion label, endorsement deals and Footworks, the company under which David's football-related revenues are collated.
Speaking about the findings, chief marketing officer at the London School of Marketing Anton Dominique commented: "The Beckham brand has been used to advertise everything from designer clothes to satellite television and even whisky.
"What is also interesting is that the family name is almost as influential as any individual family member. The Beckham name has the Midas touch.
"For instance, Romeo Beckham won a very lucrative marketing contract with the fashion house Burberry.
"Additionally the Beckham name has the Midas touch when it comes to advertising, even the mere mention of their name associated with a brand is a small news event in itself.
"But it's not just in the headlines that the Beckham name is making money. Both the opening of Victoria's flagship clothing store in London last year and the positive response to her New York Fashion Week show prove how Victoria has shifted from 90s pop star to established fashion designer."
Interestingly, researchers found that the Beckham label earning power has increased significantly since David, 40, gave up his professional football career.
As a result of the family's success – both at home and across the pond – they have now surpassed her royal highness, who according to the Sunday Times Rich List 2015 has an estimated fortune of £340m. "After the royals, the Beckhams are Britain's most recognisable family with a global pulling power that's almost second to none," Dominique adds.