The Spice Girls are set to embark on a huge world tour to celebrate the group's 20th anniversary but Posh Spice is expected to sit out this reunion.
Victoria Beckham is pleading her busy schedule which covers her expanding global fashion brand and her family, for staying out of the tour.
The girl group comprising Melanie Brown, 40 (Scary), Melanie Chisholm, 41 (Sporty), Geri Halliwell, 43 (Ginger), Emma Bunton, 39 (Baby) and Beckham, 41, released their debut single in 1996 and will celebrate two decades in the music industry by going on a world tour next year, the Sun reported.
The newspaper quoted a source as saying that the four girls will soon start talks with tour promoters and choose their new management team.
"This will be one of the biggest pop reunions of all time. There is a huge demand for the Spice Girls to get back together, especially with the nostalgia around the two-decade anniversary of their first release next summer."
The source said that Mel B flew into London last month to "secretly agree the plan with the other three girls. They should each make more than £10m from this."
There are likely to be an official decision in September or October, when all of them are back from their summer holidays, the source said.
Victoria to stay out of tour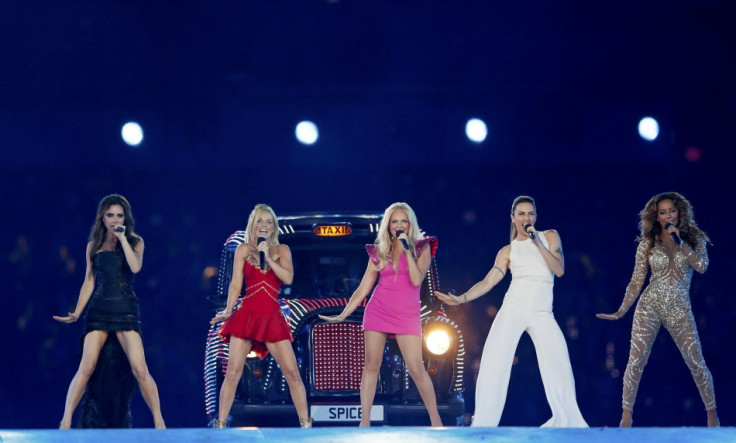 The source said that although Victoria has been given the option to join, she is adamant that she will not be part of the tour.
"Victoria wishes the girls the best of luck. She knows the reunion is on but has declined to be involved. She is far too busy running her fashion brand and looking after her family to get back on a stage," the source said.
"She also feels that they left the stage on an amazing high with their Olympics performance and worries a reunion could tarnish their legacy," the source added.
The Sun said that the girls had put off the idea of working any projects without Beckham as they wanted to stay as a five-piece group but with the 20th anniversary around the corner, they have realised that "it was a case of now or never."
The paper said in their last reunion tour in 2007, which saw all five take to the stage, the group made £107m in ticket sales and merchandise.
The Spice Girls sold more than 85 million records, with hits like 2 Become 1, Spice up your life and Viva forever.