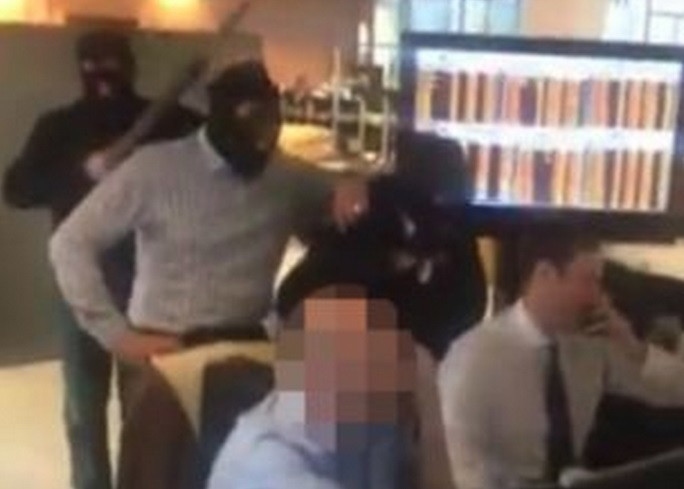 It must have seemed like a good idea at the time...
Gunshot victim Robin Clark got a shocking welcome back to work from colleagues at City trading firm, RP Martin. The so-called Wolf of Shenfield was consigned straight back to hospital when an office prank went badly wrong.
Two colleagues had donned balaclavas and snuck up behind the 44-year-old broker as he worked at his desk in the office. Imitating the incident where Clark was shot in the leg by a masked gunman at Shenfield train station, they then shouted 'bang!' loudly in his ear.
And of course, the whole thing was filmed on camera phone and then posted on YouTube.
The results have done little to change the tarnished image of the finance industry. Part of it continue to look like places populated by overpaid and overgrown buffoons. Anything goes for a cheap laugh in parts of the finance world, it seems. Even if the joke was the sort was the type of humour considered too low-brow for most 13-year-olds.
It's doubtful that the 'Wolf' was splitting his sides in laughter though at his colleagues' jape: he was rushed straight back to hospital after falling down in shock.