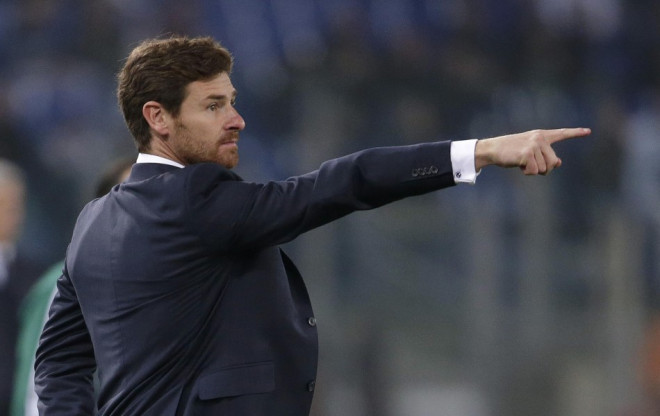 Former Chelsea and Tottenham manager Andre Villas-Boas believes Roberto Soldado's struggle for form at White Hart Lane mirrors Fernando Torres' below-par performances at Stamford Bridge.
Villas-Boas signed Soldado last summer for £26m but the Spaniard has struggled to make the impact expected, both under the Portuguese boss and under his replacement Tim Sherwood. He has scored just five Premier League goals and has lost his place in the starting line-up to Emmanuel Adebayor.
Meanwhile, Torres, who was also managed by Villas-Boas during his short spell at Stamford Bridge, has only scored 42 goals in 157 appearances for the Blues while he netted 81 in 142 matches at Liverpool.
Asked in an interview with Spanish Radio Station Cadena Ser about Soldado's lack of goals, Villas-Boas said: "It's also happened to Fernando (Torres)
"In the Premier League it is very important the impact you made at the beginning. Soldado started the season well but he has failed to keep the regularity in terms of goals. That is crucial in a player's adaptation to English football," the Portuguese said.
"But his movements and his qualities as a scorer are tremendous. I'm sure his time will arrive. Maybe a little later than he expected but he has the quality to do it. It's a matter of time and also a matter of getting opportunities from the current coach."
Villas-Boas also spoke about his relationship with Mourinho and asked who was the best manager of the two, he said: "Him, definitely. Mourinho is a winner and I'm learning.
"Mourinho is a reference in football. He has a special style that has led him to win everything. For someone like me is always a reference to learn from. We had a very strong relationship in the past and now we don't have much contact but we respect each other".
Asked if he preferred the Chelsea manager over Guardiola he said: "Mourinho was crucial to me in my beginning but Guardiola's style has influenced me much more."
After being sacked by Tottenham earlier this season, Villas-Boas is looking for a new team and he revealed his dream would be to coach in Brazil.
"We have made contacts with some clubs, the important thing is to take a club that can fight for titles. I'm looking at a different championship and see what happens in June
"I would like to train in Brazil. It has always been one of my targets. I was very close after leaving Chelsea but finally I couldn't. Nevertheless, the illusion is still there and I'm sure that someday it will happen."