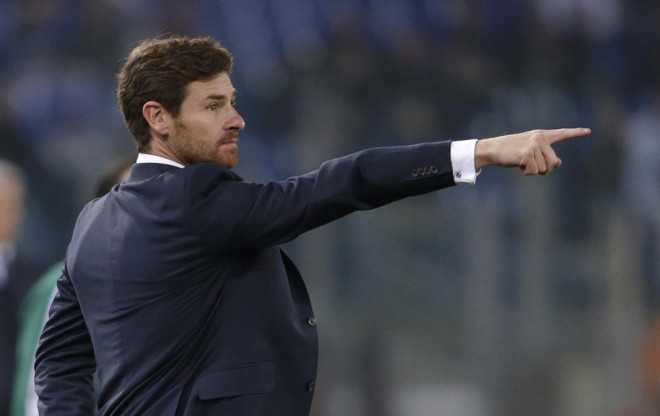 Andre Villas-Boas has claimed that he deserves credit for his \'success\' at Tottenham and Chelsea - despite being sacked by both clubs.
AVB claims he should be recognised as the man who constructed the Chelsea squad that won the Champions League in 2012 and led Tottenham to their highest-ever Premier League tally in his debut campaign at White Hart Lane.
The Portuguese, who recently replaced Luciano Spalletti as Zenit St Petersburg boss, was sacked by Spurs in December after a year and a half in charge, while his spell at Chelsea lasted just eight months.
After winning the quadruple with FC Porto in the 2010-2011 season, including the Europa League, he joined Chelsea but failed to last the season amid rumours of a player revolt.
His then-assistant Roberto Di Matteo took over and guided Chelsea to the FA Cup and Champions League double within weeks.
Asked about that situation in a press conference, Villas-Boas said: \"When I left Chelsea the previous season, they went on to win the Champions League.
\"You have to give the players credit, but it was me who constructed that team,\" the boss was quoted by ITV.
Earlier this season Spurs sacked him after two heavy defeats against Manchester City and Liverpool.
But in this case Villas-Boas\'s replacement Tim Sherwood has failed to improve on his predecessor\'s performance. Sherwood has a win percentage of 47% after 19 games at White Hart Lane, while Villas-Boas left the team with a 69% win percentage in 26 games this season.
And even though last campaign he failed to finish in the top four, the Portuguese boss led Tottenham to their record Premier League points tally.
\"In my first year at Spurs, the team achieved its highest ever points total in the Premier League.
\"In regards to my second year with Spurs, I cannot comment on this due to contractual reasons.\"
And asked about his decision to join Zenit, he added: \"To be honest, there was no difficulty in taking this decision for me, because Zenit is a well-known club in Europe.
\"Of course I knew a lot of Zenit\'s players before I came here. I\'ll learn more about them in the process of my work.\"