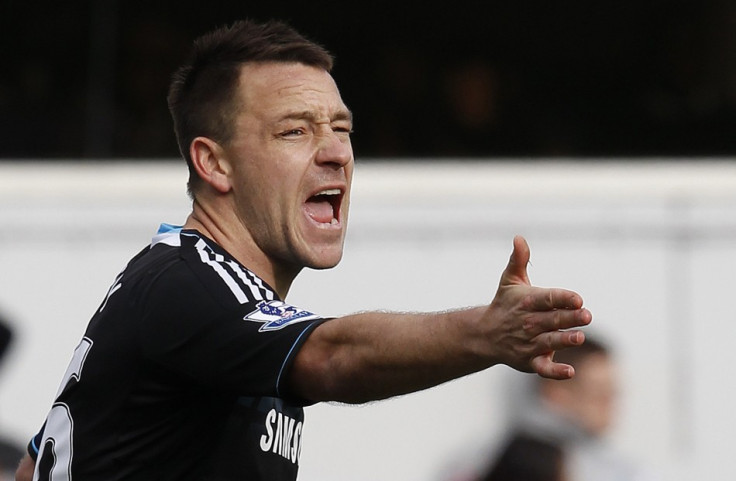 Chelsea defender John Terry has admitted the squad must accept culpability for the acrimonious end of Andre Villas-Boas' reign at Stamford Bridge.
The Portuguese manager was sacked by owner Roman Abramovich on Sunday after less than eight months in charge.
Terry was one of a number of Chelsea players who had publicly expressed their frustration at Villas-Boas' management at the club but the defender now admits that the blame for the club's recent poor form was not solely attributable to their former manager.
"Sad for Andre, because unfortunately it falls on his head, when I think the players would hold their hands up and say, 'Clearly, we've not been good enough and we all made mistakes together'," Terry is quoted in the Daily Mail.
"He's the man whose head's on the block and unfortunately goes."
Villas-Boas' abrupt dismissal from Chelsea has been heavily criticised by a number of Premier League players, with Arsenal goalkeeper Wojciech Szczesny claiming it is indicative of the enhanced role the club's English players enjoy.
Szczesny believes a handful of England internationals, including Frank Lampard, John Terry and Ashley Cole, wield a disproportionate amount of power in the Stamford Bridge dressing room and may have contributed to Villas-Boas' departure.
"I think some of the English players at Chelsea run the club, pretty much," Szczesny told the London Evening Standard. "They have had seven managers and it's a little bit different here. I don't think there has ever been danger of chaos with us this season."
For Terry, the matter has become just another chapter in a turbulent season in west London. The England international made a shock return from injury for Tuesday night's FA Cup fifth-round replay win at Birmingham.
And the centre-back said Chelsea's 2-0 win was the perfect start for caretaker boss Roberto Di Matteo.
"We dug deep for him, for Robbie as well taking charge, Eddie coming in as well - it's nice to have familiar faces around who know the club," Terry said.
"We've done enough talking amongst ourselves over the last three or four months."
The 31-year-old underwent knee surgery just two weeks ago but credited his remarkable recovery to an intense fitness regime that had him back on his feet just two days after the operation.
"Once I had the operation, I was literally jogging about after two days, which was incredible," Terry added.
"I said to the physios, the way things were here, I just wanted to push myself and be involved and try to get back as quickly as possible.
"I've done that, worked really hard in the gym, been on triple sessions going back late in the evening on my own as well - which has been tough.
"The target for myself was always to get back and hopefully be back for the Stoke game, so this is a massive boost for me."