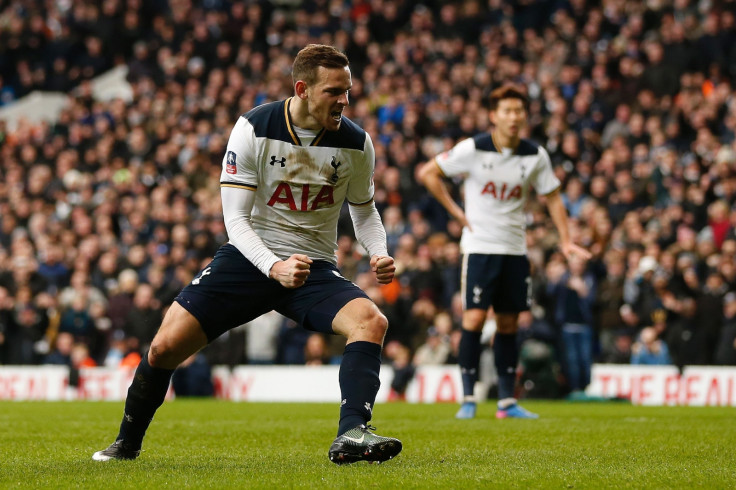 Vincent Janssen has cast doubt on his Tottenham Hotspur future after a disappointing debut campaign in the Premier League.
Signed from AZ Alkmaar last summer for a reported fee of £17m ($21.8m), Janssen, 22, was brought to White Hart Lane to help ease the goal-scoring burden on Harry Kane's shoulders. The England international finished the season with 29 Premier League goals with Dele Alli and Son Heung-min also notching 20+ in all competitions, but Janssen failed to live up to his side of the bargain.
The Netherlands forward managed just four goals in 38 appearances, only one of them coming from open play in the league. Ahead of international fixtures against Morocco and Luxembourg, the striker admitted there is a decision to be made over his future in London.
"I would first like to focus on the Dutch national team," Janssen was quoted as saying by Dutch publication AD.
"Then we will see how all parties see the future. I have always said I will give myself at least a year at Spurs. I have played less than expected, but I am now a better player to be working every day at the top in England."
Along with Janssen, another of Tottenham's signings from last summer, Moussa Sissoko, could be ready for a swift departure. A £30m deadline day signing from Newcastle United, the France international floundered at White Hart Lane, making just 12 starts across all competitions and only eight in the top-flight.
After describing the 2016-17 campaign as the worst of his career, Sissoko explained he hopes Tottenham will not stand in his way if the right offer to leave comes along.
"They know I'm 27, that I'm not a child and I have a World Cup to go and play," he said. "If I have to leave, I hope they won't cause a problem. There is also a little bit of hope that things go better next year.
"Today, leaving or staying, nothing has really been decided. I'm also going to speak about it with the national team coach. He generally gives good advice. He knows me very well, his opinion is going to count."