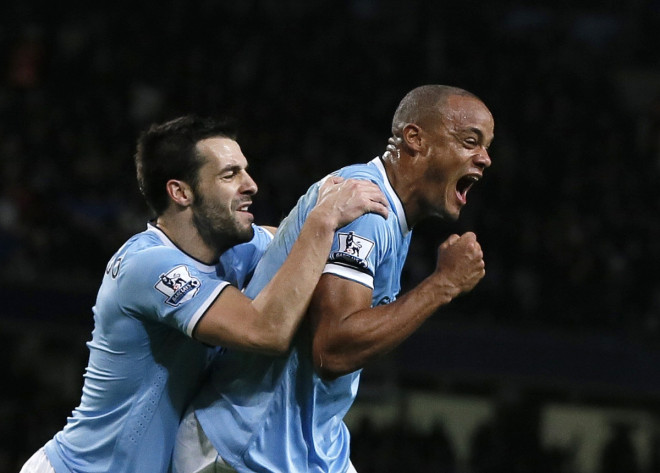 Manchester City captain Vincent Kompany states that Liverpool are the best team they have faced at the Etihad this season in the Premier League.
Manuel Pellegrini's men emerged 2-1 victorious against the Reds on Boxing Day and were fortunate to secure the three points. Raheem Sterling was wrongly ruled out for offside in the first half and Simon Mignolet's error from Alvaro Negredo's shot proved decisive in the outcome of the game.
Both clubs are set to lock horns at Anfield on Sunday in a fixture that could have a major impact in deciding this season's English champions.
Liverpool are on top of the league table with 74 points while Chelsea sit second with72 points from 33 matches.
City are third having amassed 70 points, but have two games in hand on teams above them in the table.
Kompany reiterates that the Citizens are wary of the threat Brendan Rodgers' side could possess especially at their stadium in Merseyside. But the 28-year-old believes his teammates have the quality and ability to churn out a favourable result and seize the upper hand in the title race.
"We remember the match against them earlier in the season and for me, Liverpool are still the best team we've faced at the Etihad in the Premier League," Kompany told City's official website.
"I have a lot of respect for Liverpool and they are not at the top of the league by luck, but my only concern is making sure we play the best we can and that we come away with a positive result."
"It's a game between two teams with slightly different styles but the same philosophy and I think it will be a very entertaining match because both teams try to score goals," the Belgian international added.
"They have scored a lot of goals - as have we - but we've only conceded two goals in our last seven Premier League games so we've been defending well, too and that will be just as important as our strikers finding the net on Sunday."
"They have a great squad and while we will be wary of that, I think we have quite a few great players of our own. We are playing a very good team and we know how hard this is going to be, but we will go to Anfield in confident mood," the defender concluded.