What was meant to be a celebration of Argentina's performance in the 2014 World Cup has turned violent. Police officers used tear gas and rubber bullets to disperse rock-throwing youths in Buenos Aires.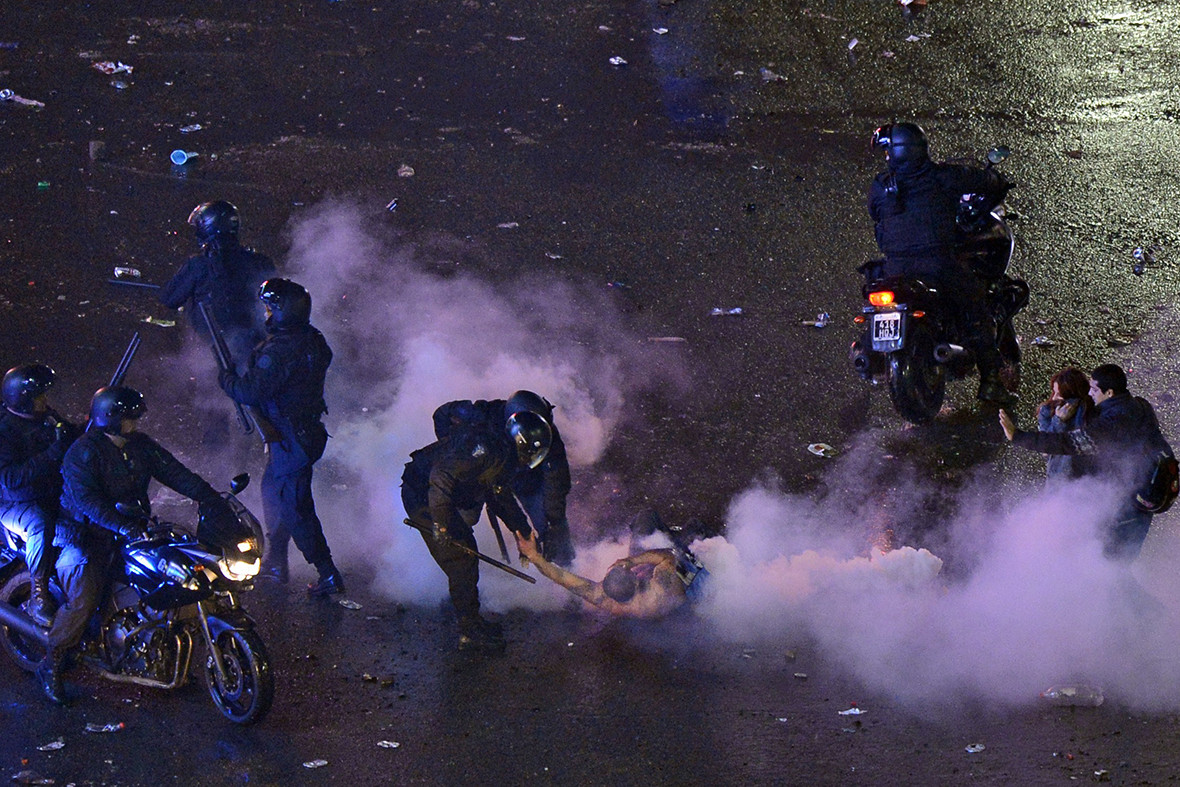 Thousands of Argentina fans, saddened but proud, had gathered peacefully at the Obelisk to applaud their team's best World Cup performance in 24 years.
A group of youths hurled rocks, destroyed shop fronts, tore down street lights and broke into a theatre.
Police said 20 officers were injured while at least 60 people were arrested.