A Harris Poll survey has revealed that three in five of adults in the US believe there is a link between videogames and real world violence.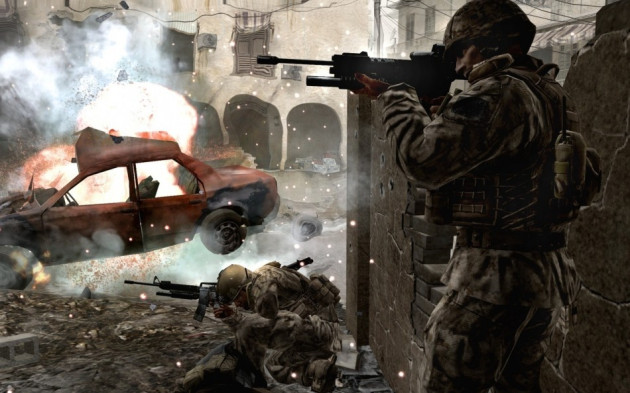 Of the 2,278 adults questioned in the survey, 58 percent (roughly 1,321) said they believed that violent games contributed to violent behaviour in teenagers and young adults. Additionally, 38 percent of the adults polled said they were unaware of the United States' Entertainment Software Rating Board (ESRB) age rating system, a self-regulatory body, similar to the UK's BBFC, which quantifies and certifies videogames based on their violent, sexual or adult content.
Two thirds of US adults said they used the ESRB system to help them decide which games were suitable for their children, although only 14 percent claimed to fully understand what the guidelines meant. 18 percent of adult said they mostly, but not completely understood the ESRB ratings system.
Other statistics in the Harris Poll survey, which will be published in full on 27 February, but has already been sent to VentureBeat, show that 47 percent of American adults have no confidence that age ratings can keep violent games out of children's hands - less than a third believe that they can.
"The findings underscore the lack of awareness Americans have about the video game rating system, as well as the confusion in the market," Harris Poll president Mike De Vere told VentureBeat. "They also factor into a larger discussion playing out across our country and on a political stage around how violent games impact our youth, with President Obama recently announcing his desire to look into ways to fund research examining the impact of violent video games on children."
Following meetings held between Vice-President Joe Biden and key representatives from the game industry, in January, 2013 US President Barack Obama launched a $10m scientific study into the effects of violent games on young people's behaviour. In a speech given at The White House, President Obama said: "We will embrace a constructive role in the important national dialogue around gun violence in the United States, and continue to collaborate with the Administration and Congress as they examine the facts that inform meaningful solutions."
The recent debate around violent videogames has been sparked by the Sandy Hook Elementary School shooting on 14 December, 2012, after it was found that the perpetrator, who killed 27 people, was a fan of the Call of Duty videogame series.