The University of California at Berkeley went into lockdown amid a violent protest over a planned appearance by right-wing speaker Milo Yiannopoulos.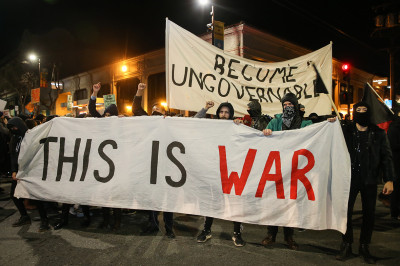 School officials said on Twitter after the protest erupted that the speech by Yiannopoulos, the Breitbart News editor, had been cancelled and that the campus was on lockdown. The crowd appeared to number in the hundreds, with protesters rallying on campus, before spilling out into the streets. Corporate buildings, including banks and ATMs were vandalised, and a Starbucks coffee shop was looted.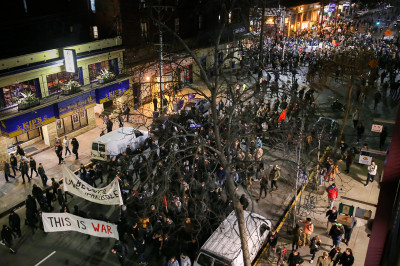 Police ordered protesters at the liberal-leaning university to disperse but a short time later at least one fire erupted when protesters set fire to a light post outside a building, according to CNN, which broadcast footage of the demonstration. US President Donald Trump's chief strategist, Steve Bannon, previously headed Breitbart News and CNN reported that many of the protesters voiced opposition to the Republican president.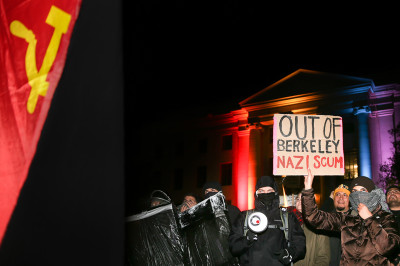 Yiannopoulos said in a statement on Facebook said he was "evacuated" from the campus and criticised "the Left" saying it was "absolutely terrified of free speech and will do literally anything to shut it down."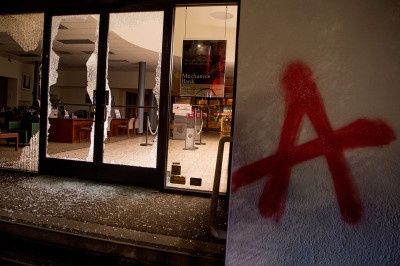 Yiannopoulos, a 32-year-old right-wing provocateur, is a vocal supporter of President Donald Trump and a self-proclaimed internet troll whose comments have been criticised as racist, misogynist, anti-Muslim and white supremacist. He was banned from Twitter after leading a harassment campaign against "Ghostbusters" actress Leslie Jones.