Israeli forces remove illegal settlers from West Bank outpost of Amona
The outpost was the scene of violent clashes between settlers and police on 1 February 2006, 11 years ago to the day.
Israeli forces have moved into the occupied West Bank outpost of Amona to remove settlers who Israel's Supreme Court ruled have been living illegally on privately owned Palestinian land. The outpost was the scene of violent clashes between settlers and police on 1 February 2006, 11 years ago to the day.
Scuffles broke out between some activists and police as protesters tried to block officers from progressing. Police spokesman Micky Rosenfeld said forces were operating "carefully and slowly." He said 10 officers were lightly hurt and several protesters were arrested. Protesters chanted "Jews don't expel Jews" as they linked arms to form a wall against police.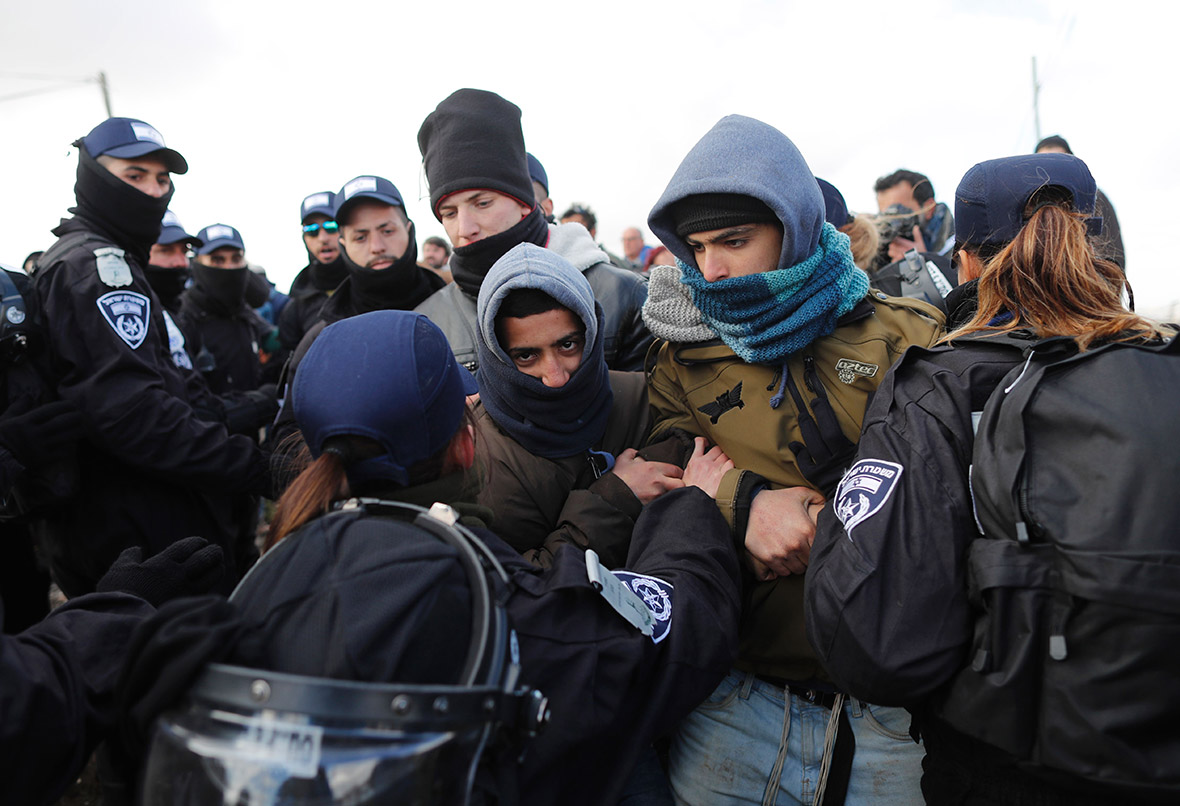 Unarmed police made their way up the hill as activists and settlers erected makeshift barricades to slow their advance. Some protesters threw rocks at security forces, while others set fire to tyres and piles of rubbish. A few residents left their homes with young children in their arms.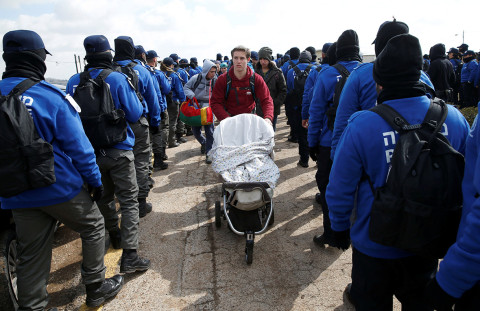 Activists gathered in homes, praying, singing religious songs and dancing. Residents have said they plan to resist their evacuation peacefully. Some chained themselves to buildings or other heavy objects.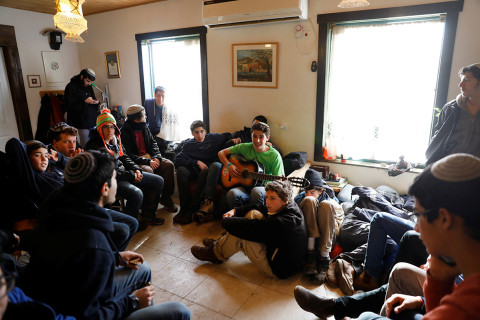 Amona is the largest of about 100 unauthorised outposts erected in the West Bank without permission but generally tolerated by the Israeli government. Israel's Supreme Court ruled in 2014 that Amona was built on private Palestinian land and must be demolished. It has set 8 February as the final date for it to be destroyed. The outpost, built in the 1990s, stretches out over a rugged, grassy hilltop and looks out across the valley onto Palestinian villages.
Outposts usually start with pre-fabricated huts on remote hilltops, lived in by a handful of settlers. Over time, they acquire Israeli military protection and hook up to water and electricity networks, slowly becoming more formalised.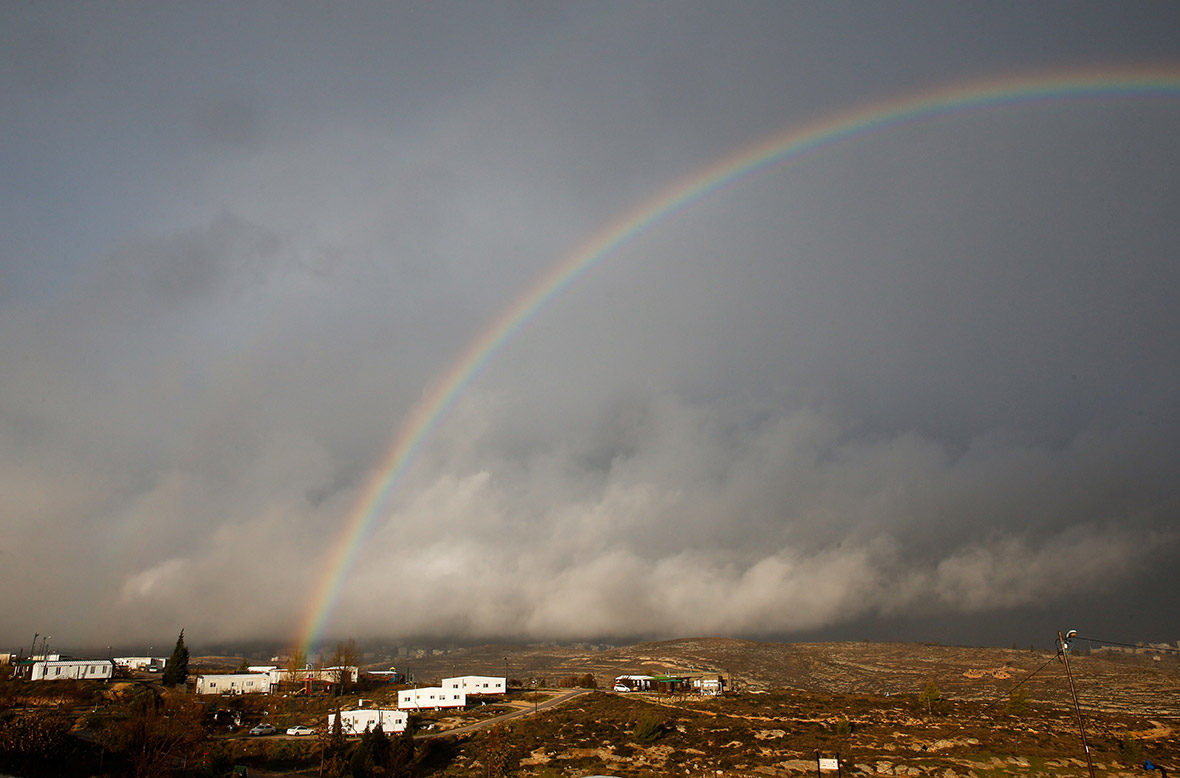 In 2006, also on 1 February, Israeli police demolished nine homes at Amona, setting off violent clashes pitting settlers and their supporters against police and soldiers. Police were confronted by thousands of settlers and more than 200 people were injured.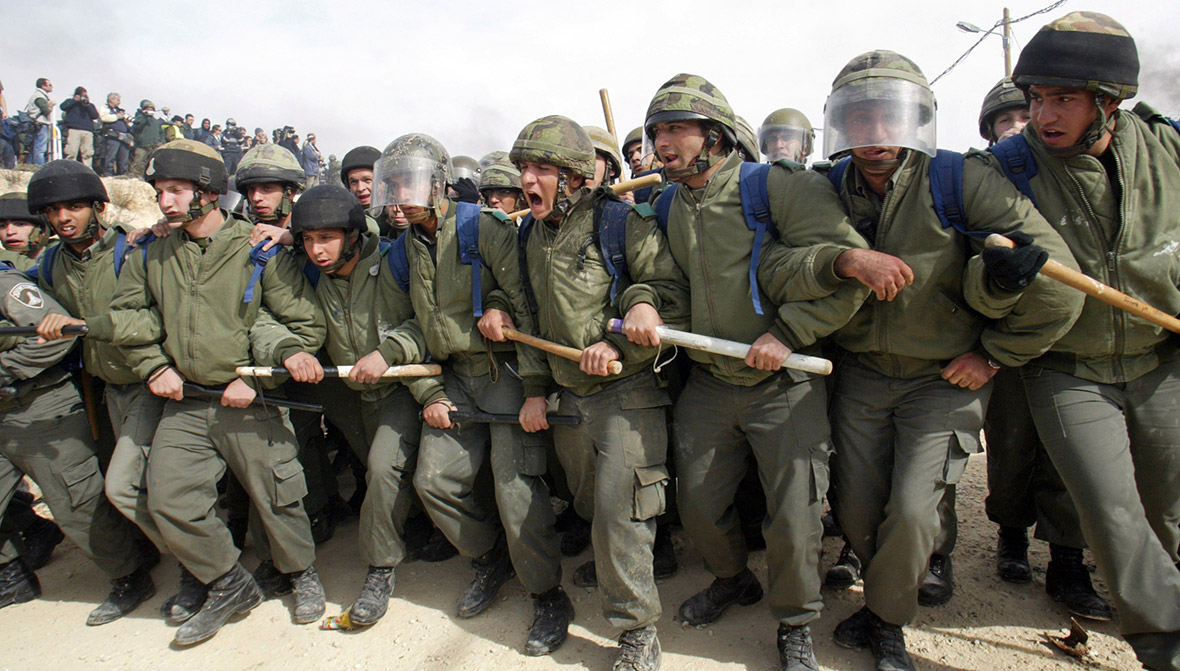 Several dozen trailers have remained and the outpost has become a symbol for the settlement movement. About 50 families, some 250 people, live in Amona now. In recent weeks dozens of mostly young supporters, including high school students, have arrived to face off against Israeli forces.
While preparing to evacuate Amona, Israel announced plans to build 3,000 homes in the West Bank, the third such declaration in eleven days since US President Donald Trump took office. Trump has signalled he could be more accommodating toward such projects than his predecessor Barack Obama.
The Israeli parliament is due to vote next week on a law that would retroactively legalise dozens of outposts built on privately owned Palestinian land without government authorisation. Backed by the Israeli government but described as unconstitutional by the attorney-general, the bill is expected to pass. Legal experts said, however, it would not survive any challenge in the Supreme Court.
Most countries consider settlements illegal and an obstacle to peace, as they fragment the territory Palestinians seek for a viable state. Palestinians want the West Bank and Gaza Strip for an independent state, with its capital in East Jerusalem. Israeli troops and settlers withdrew from Gaza in 2005.