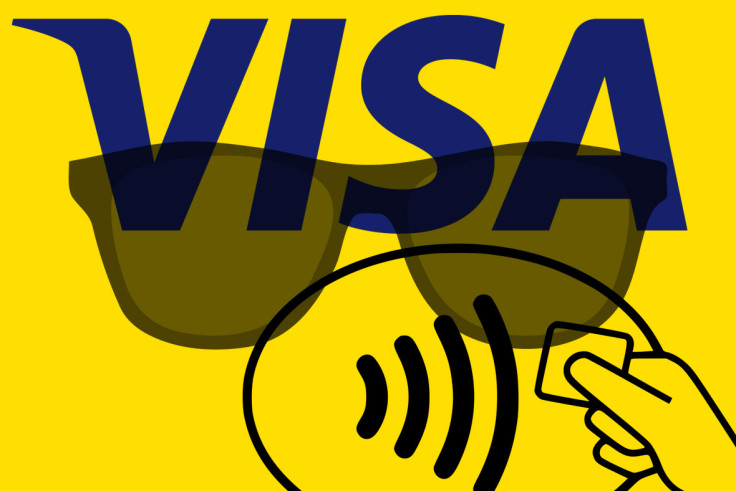 Credit card giant Visa plans to step up its war on cash by paying shops and restaurants in Britain not to take notes and coins.
The US firm is eyeing a deal with stores in UK where it offers them lump sums and free upgrades to cashless payment technology. In return, they must ensure that every item they sell is bought using a debit card, credit card or digital payment services such as Apple Pay.
Visa will launch the scheme in the US this week which will see it hand out $10,000 (£7,700) to 50 small shops and restaurants in return for going cashless. The firm makes money by collecting transaction fees for its payment service.
But the payment service is already looking at bringing the plan to Britain.
"We very much hope to bring a similar initiative to the UK in the near future," Visa's global head of merchant solutions Jack Forestell told the Daily Telegraph.
"The UK is a bit further ahead than the US in terms of contactless use and cashlessness so the initiative may look different, but watch this space."
The move follows controversial comments by the Visa chief executive Al Kelly, who said he wanted to "put cash out of business".
Social inclusion
He told an audience of investors last month: "We are focused on putting cash out of business and getting more and more consumers into the payments market through more and more transactions on Visa cards.
But consumer champion Which? said cash was still 'widely used' by shoppers. It added: 'Businesses should be led by how their customers want to pay, and not by the incentives offered by card firms.'
The Bank of England's chief cashier Victoria Cleland said last week that 2.7 million people in Britain, or 5% of the population, rely almost entirely on cash to conduct their day-to-day business.
Cleland added that cash is useful as a budgeting tool and is "vital" in maintaining financial inclusion.
UK retailers currently spend £800m a year on transaction fees for over 10 billion card payments.
Figures from the UK Cards Association shows that contactless card spending surged by 225% during 2016 and now accounts for 1 out of 4 card payments.