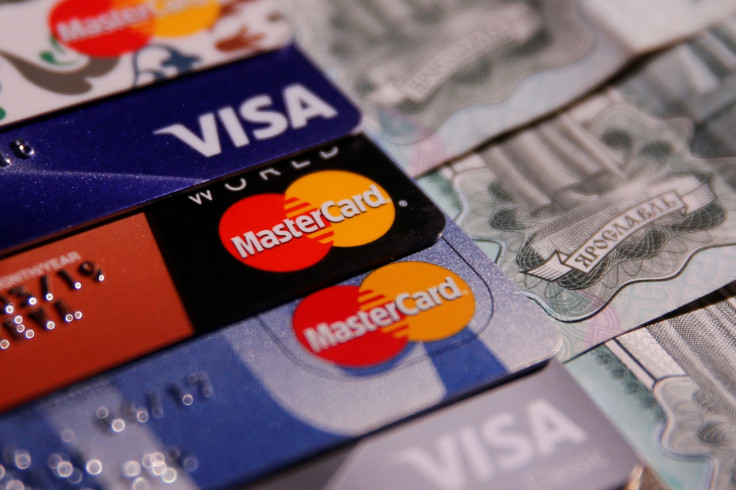 Defaults on credit cards and personal loans "increased significantly" in the three months to the end of June said the Bank of England (BoE), underlining the pressure on household budgets.
The Bank added it expects defaults to continue over the coming three months, it said in its second-quarter credit conditions survey.
The data comes as families come under pressure with wage growth falling behind rising inflation, cutting into the disposal income of shoppers.
The survey also found that lenders expected to cut the length of interest-free periods on credit card balance transfers.
It added noted that lenders in the second quarter of the year reported "a changing appetite for risk", adding that "the changing economic outlook is also affecting expectations" over the three months to September.
The report arrives against a backdrop of concern in Threadneedle Street over double-digit growth in people's personal loans and credit card debt over the past year.
Bank governor Mark Carney voiced concern last month about increasingly generous terms for zero balance transfers.
These allow borrowers to shift debt from one card to another with 0% interest paid on it for a fixed period.
Squeeze on lending
The rise in the cost of living has been driven by the collapse in the pound following the Brexit vote, which makes imports more expensive.
Squeezed household disposable incomes act as a warning sign for many economists, as consumer spending is the engine of the UK economy.
Howard Archer, chief economic adviser to the EY ITEM Club, said it was important for the central bank to monitor that unsecured consumer lending was being reined in.
He said: "The Bank of England will likely see the report as indicating that lenders are moving in the right direction in their lending to consumers, but that pressure must be maintained on banks to act responsibly especially given the weakened economic outlook and squeeze on consumers' finances."