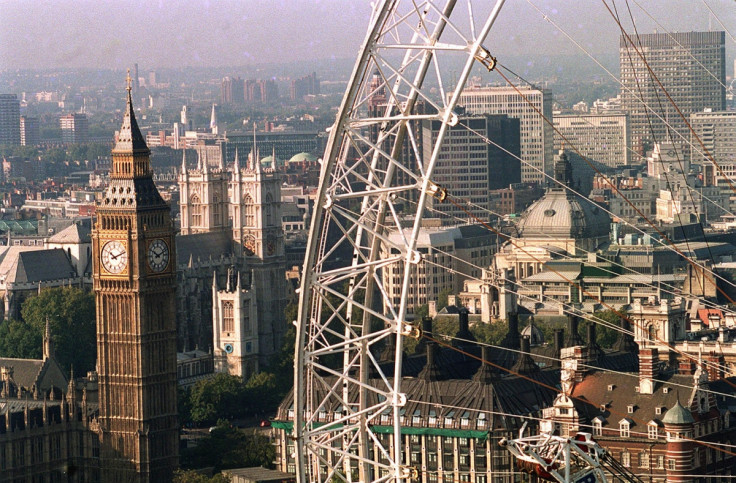 Tourists visiting Britain grew at their fastest pace in at least five years, spending £4.4bn as they took advantage of Britain's weak pound.
Overseas visits to the UK jumped 10% to 8.3 million trips in the first three months of the year compared to 12 months ago, according to the Office for National Statistics (ONS).
The total amount they spend in the country, also lifted by 15.6% year-on-year.
The pound's slump since Britain's vote to leave the European Union last June has made it a more attractive destination for bargain-hunting overseas travellers.
Sterling is down over 13% against the dollar since last June, and is 12% lower, on a trade-weighted basis, against a basket of its major peers.
The weakened pound has acted as a draw despite recent terror attacks at the start of the year at Borough Market and Westminster in London, and in Manchester.
The director of UK tourism agency VisitBritain Patricia Yates said: "With forward-bookings for international arrivals tracking ahead for the coming months, we are anticipating a strong summer holiday season as we promote the message of value and welcome globally."
Value in the UK
The number of American visitors rose by 16% in the period, while their spending lifted 29% to £604m.
There were a record 54,000 visits from Chinese nationals, who spending jumped 27% to £91m.
There were also strong visitor numbers from Australia and France.
London is the 10th most popular tourist destination in the EU, according to figures from Eurostat.
The jump in tourist numbers into the UK is the fast rate since at least 2012, according to the ONS.
Going the other way, Britons made 14.1 million trips abroad over the period, an 8.1% rise, which saw their spending lift 11.7% to £8.6bn.