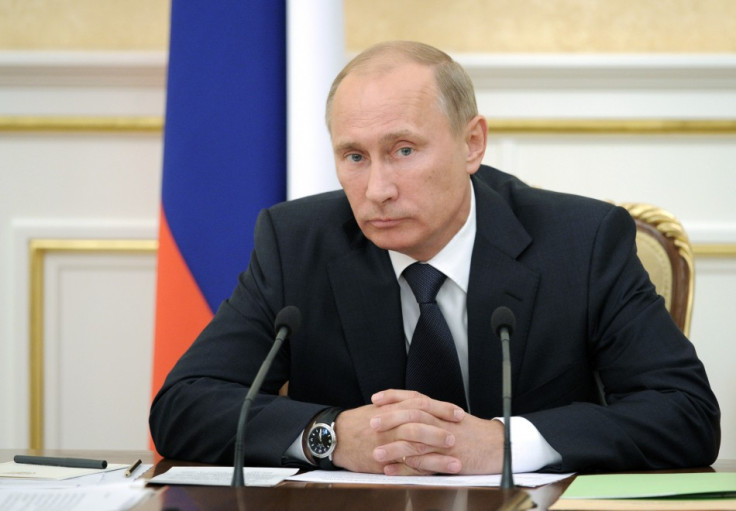 Vladimir Putin has blamed Russian exiles in London for an article investigating fraud in the country's parliamentary elections.
The editor of the Russian magazine Kommersant Vlast, Maxim Kovalsky, was fired earlier this month after printing a photograph of a ballot paper from the vote scrawled with the message "Putin go F**k yourself" on it.
The photograph formed part of an article investigating the election, which was widely regarded as corrupt, with footage released showing apparent fraud and vote fixing.
During a live stream shown on Thursday by Russia Today, the prime minister claimed that the article came from Russians in London who have a grudge against him.
"It was very funny. I was happy," he said.
"Over the years I saw and heard all kinds of things about me in the West. I saw it all.
"Today I'm always confident I am doing the right thing. I have no doubt that the we are on the right track.
"Regarding those articles, I think they were written in London where people came to vote at the embassy, and we know what kind of people are in London these days and why they are afraid of coming back to Russia.
"They are not happy with me because they want to come back to Russia, but they can't while I'm here. I'm not offended or angry. They did come out and vote and I'm happy for them."
Although Putin didn't put a name to his accusations, his comments appear directed towards figures such as dissident tycoon Boris Berezovsky, who is currently battling with fellow billionaire Roman Abramovich in London's High Court.
Putin said that it was up to the Russian people to decide who their next president is, although he made no move to accept calls for the Dec. 4 election, which saw his party cling onto a slim majority, to be anulled.
Earlier in the debated he called the protests in Moscow against his party "perfectly normal" and said demonstrators could take to the streets so long as they "stay within the law".