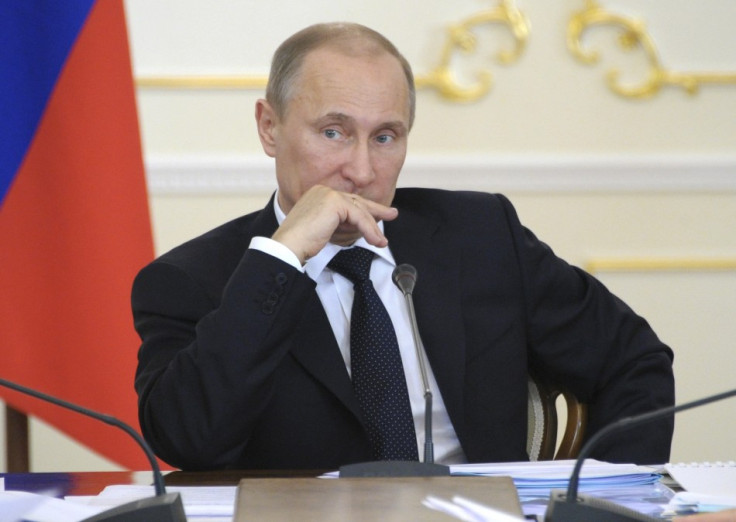 Russian President Vladimir Putin will be meeting top EU officials on Monday during a summit in St Petersburg and the crisis in Syria is likely to top the agenda.
EU officials including European Commission President Jose Manuel Barroso, European Council President Herman Van Rompuy and EU foreign policy chief Catherine Aston would also be discussing the region's economic crisis with the Russian president during the Monday meet.
The meeting is seen as an opportunity by the EU to renew the relationship with Putin since his return to the leadership.
Trade issues and Iran's nuclear programme would be on the agenda, however Syria would be dominating the talks, according to reports. Putin hosted a special dinner for the EU officials on Sunday ahead of the meeting.
The EU diplomats are expected to put more pressure on Putin for tougher actions against the Syrian regime.
"We need to make sure that Russia is using its leverage in convincing the [Syrian] regime to implement [the peace plan]. The Russian side has certainly had not been helpful in finding solutions in terms of a political way out," one of the EU officials was quoted by Reuters.
The western nations were urging Russia to use its key relationship with Syria to put more pressure on the regime to stop the bloodshed.
The EU officials' meeting with Putin would be a closely watched event by the US and others since Moscow's intervention in Syria would be crucial in bringing peace into the region.
Some experts believe that Moscow would be forced to concede the demand of Assad's removal since the success of the peace plan is in doubt. Earlier, Putin made it clear that ousting Assad alone would do no good to Syria.
Meanwhile, reports from China also suggest that the country is against any kind of military intervention into Syria.
One of China's major English newspapers, People's Daily warned that the armed intervention could only lead to further crisis in Syria.
"It is easy to imagine the turmoil that would occur should Syria erupt into all-out civil war, triggering Western military intervention. If the realistic path to a peaceful resolution of the Syrian issue is blocked, it is entirely likely the country will be pushed into the abyss of outright war," the People's Daily reported.