Vodafone's 4G network has been delayed until the end of the summer, almost a year after EE launched its rival superfast mobile service.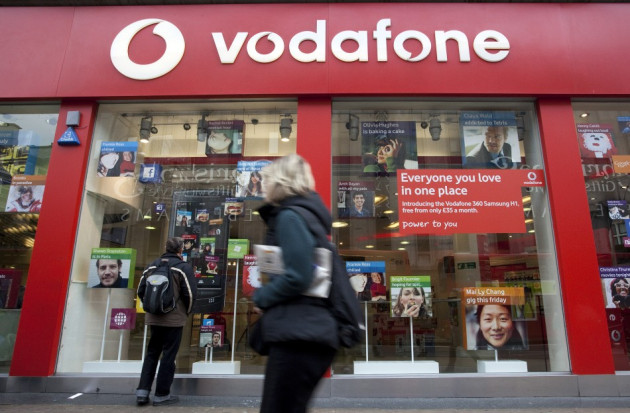 The operator was expected to launch its 4G network in May or June, but now admits that the service, which offers much faster mobile internet than the decade-old 3G technology, will not arrive until "the end of the summer".
Speaking at the company's annual financial results presentation, Vodafone CEO Vittorio Colao said Vodafone 4G in the UK will be delayed.
Colao added: "We are convinced our own 4G will be better performing. We want to be able to launch it when it's really ready. End of the summer means when there is going to be a good commercial window for launching it."
This 'commercial window' is thought to be shorthand for saying when Vodafone expects Apple to launch its next iPhone - expected to be called iPhone 5S - which will be compatible with the network's 4G service. The current iPhone 5 does not have the correct 4G hardware to operate with Vodafone's 4G network and will only work with rival EE.
Sources speaking to The Telegraph confirmed the delay to Vodafone's 4G network was down to the iPhone 5S not arriving until later in the year.
Despite this, Vodafone told IBTimes UK that is it "not commenting on whether the timing of 'by late summer' is connected with speculation about a new Apple device being made available later in the year."
Vodafone spent £790m, more than any other network, on 4G spectrum during the government's auction process earlier this year. EE also took part in the auction, but was given special permission by the telecom regulator Ofcom to recycle its own, older spectrum into a 4G service, which it launched in October 2012. EE remains the UK's only 4G network provider.
Vodafone was expected to undercut EE, which has been criticised for overcharging for its 4G tariffs, but the network said during a question and answer session after its earnings report that "EE remains [at] a price premium, which we think is the right strategy to do."
The UK has the highest penetration of smartphones in the world (61% according to Kantar WorldPanel figures) yet it trails countries like the US, South Korea and Germany when it comes to 4G networks.
Ed Richards, Ofcom chief executive, said when the 4G auction ended: "4G coverage will extend far beyond that of existing 3G services, covering 98% of the UK population indoors - and even more when outdoors - which is good news for parts of the country currently underserved by mobile broadband."