Vogue's first black cover girl Beverly Johnson claims Bill Cosby drugged her and attempted rape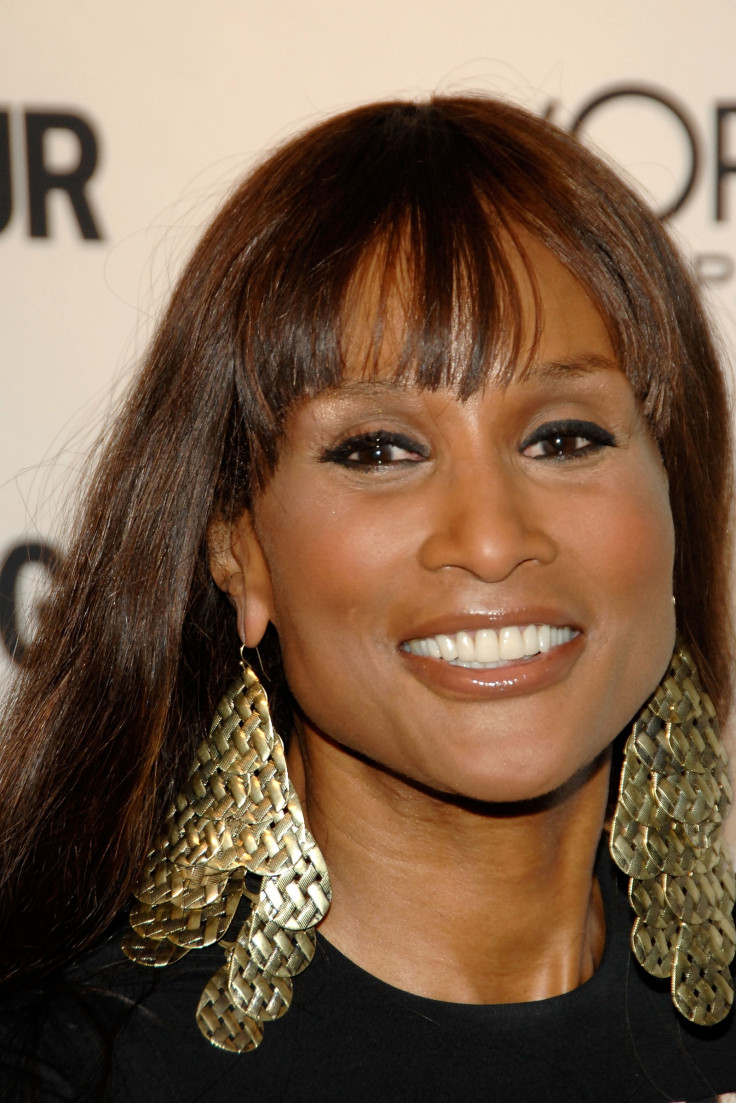 Former supermodel Beverley Johnson has claimed that Bill Cosby tried to rape her after spiking her drink.
The 62-year-old beauty, who made history in 1974 as the first black woman to appear on the cover of Vogue, made the sensational allegations in a blog published on Vanity Fair's website.
In the lengthy post, the actress claimed that the assault occurred at his New York home in the 1980's, after he promised to help her land a part on The Cosby Show.
She recalled being naïve and thinking that "he seemed genuinely interested in guiding me to the next level. I was on cloud nine".
Johnson told Vanity Fair that in hindsight she believes that inviting her to his home with her young daughter a few days earlier was "part of a perfectly laid out plan" to reel her in.
"It worked like a charm. Cosby suggested I come back to his house a few days later to read for the part. I agreed, and one late afternoon the following week I returned. His staff served a light dinner and Bill and I talked more about my plans for the future."
But Johnson claims that their dinner took a darker turn after he offered her drink and instructed her to play a drunk.
"As I readied myself to be the best drunk I could be, he offered me a cappuccino from the espresso machine. It's nuts, I know, but it felt oddly inappropriate arguing with Bill Cosby so I took a few sips of the coffee just to appease him," she recalled.
"My head became woozy, my speech became slurred, and the room began to spin nonstop. Cosby motioned for me to come over to him as though we were really about to act out the scene.
"He put his hands around my waist, and I managed to put my hand on his shoulder in order to steady myself."
According to Johnson, once she realised he was trying to take advantage of her, she confronted him. He allegedly reacted by throwing her out of his house.
"He was agitated. He was pissed. He grabbed my arm and I didn't know where he was taking me. I was stumbling and I realised we were outside. He was flagging a taxi and opened the door and he rushed me in," she explained.
Until now, Johnson told no one about what had transpired.
"For a long time I thought it was something that only happened to me, and that I was somehow responsible. So I kept my secret to myself, believing this truth needed to remain in the darkness," she admitted.
Johnson joins a growing list of over 20 women who have accused the 77-year-old entertainer of countless acts of sexual assault and rape over three decades.
Several high profile women including former supermodel Janice Dickinson, actress Louisa Moritz and Hulk star Lou Ferrgigno's wife Carla, have already come forward.
"The last four weeks have changed everything, as so many women have shared similar stories, of which the press have belatedly taken heed," Johnson added,
Although Cosby has remained silent on the allegations his attorney, Martin Singer, has denied all sexual misconduct on his client's behalf.
© Copyright IBTimes 2023. All rights reserved.