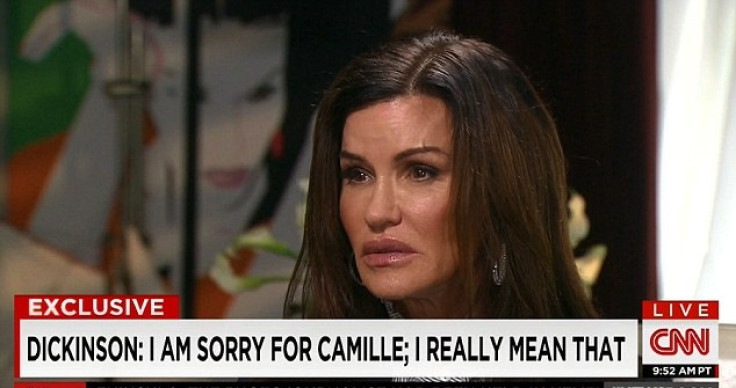 Janice Dickinson has expressed her regret for Bill Cosby's wife Camille Cosby, as more allegations of sexual abuse and rape emerge against the star.
Over twenty women have come forward to accuse the 77-year-old comedian of committing acts of sexual abuse and rape.
Dickinson, who accused the TV star of drugging her and raping her when she visited him in 1982 in Lake Tahoe, Nevada, said that his wife of 50 years had made a 'choice' to stay with the disgraced celebrity.
In an interview with CNN she said: "I feel bad for her. She knew that he was promiscuous. She stayed married to him. This is her choice, I can't speak for her. I can only say to Mrs Cosby that I am sorry I had sex with your husband and he had raped me. I'm sorry that he raped me.
"I'm sorry for you that your husband gave me wine and pills - with the sole intent of having sex with me and raping me. I'm sorry for her husband was a philanderer and is rapist, I really mean that, and for his children. Maybe Camille Cosby can say something to me about how I feel about what her husband did to me," she added.
The former supermodel also revealed more details of the alleged sexual assault.
She said: "I remember being absolutely horrified when I felt him get on top of me and start to grunt. I don't remember any conversation and I remember feeling a lot of pain before I blacked out downstairs – in my vagina and I felt it in my anus. I remember in the morning waking up. [Memories are] coming up now because I'm sober – I'm sober today, I wasn't sober then."
In a separate interview with MSNBC's Ronan Farrow, the 59-year urged the rest of Hollywood to boycott him.
"This man is not a family man that he played on TV, he's a rapist. I would hope that the other actors would get behind me on this. If anyone wants to hire this guy, you're making a big mistake. Bill Cosby should not work anymore he should not be in front of an audience he should not have advertisers attached to [his projects]."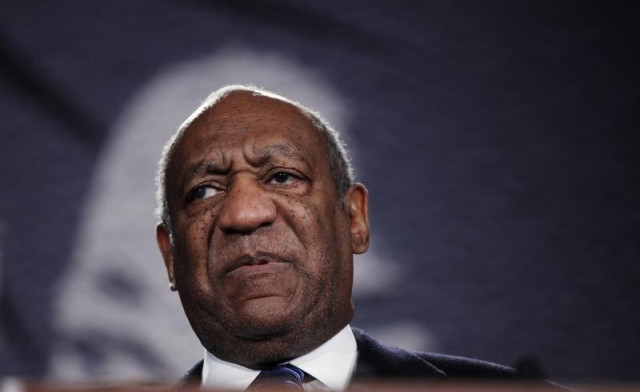 Lawyers for Cosby have dismissed the allegations, claiming that Dickinson's version of events is inconsistent.
Marty Singer, a Hollywood lawyer representing Cosby, said: "There is a glaring contradiction between what she is claiming now for the first time and what she wrote in her own book and what she told the media back in 2002."
Dickinson however, remains defiant and expressed her determination to speak up.
"You will not be able to shut me up Marty Singer, you will not be able to shut me up pig Cosby. You will not be able to do this. "That's too nice a word for you – you're a snake. And you have no empathy, you have no compassion and you're a bully, you're a coward yourself and know that we are not liars."
Her comments come as US police confirmed that they are to launch an investigation following allegations that Bill Cosby molested a woman when she was 15-years-old.
Judy Huth is the first of twenty women, who claim they were drugged and sexually assaulted by Cosby, to file a police report.