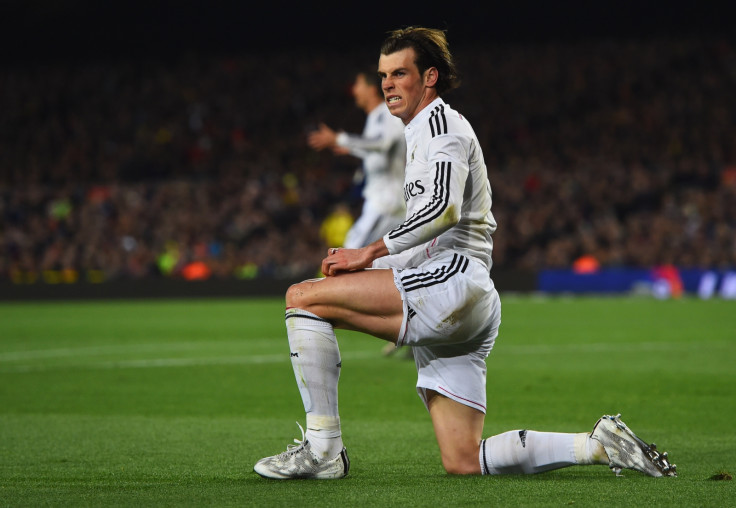 Wales boss Chris Coleman has added fuel to the speculation over Gareth Bale's unhappiness at Real Madrid, claiming "certain" teammates don't pass him the ball.
The former Tottenham star has been under increasing scrutiny during his second season at the Santiago Bernabeu after falling out of favour with his own supporters.
While some in Spain have accused Bale of being selfish and a ball-hogger, his agent, Jonattan Barnett, said his teammates are eventually the ones to blame about his struggling situation.
"Real have to work with Gareth and pass the ball to him more. Give him more of the ball and let him show everybody what he's good at. He's going to be the best player at Real Madrid when his teammates work with him and help him. Hopefully Real will come to terms with this," Barnett said to The Telegraph.
Bale has since been heavily linked with a return to the Premier League, with Manchester United reportedly considering to broker the cash in order to make him the leader of Louis van Gaal's side.
The player, however, recently claimed he "will be working hard in the off season and looking forward to coming back next season stronger with Real Madrid".
But even though Coleman recently said he also expects Bale to stay at the Bernabeu, he has now increased the speculation about Bale's frustration in La Liga by supporting Barnett's theory claiming Bale is ignored by his teammates.
"He was heavily criticised after that first leg (in the Champions League semi-final against Juventus) but I am seeing him in great positions and not receiving the ball from certain players," he said, according to Marca.
"It wasn't Carlo Ancelotti's fault, it is down to the players on the pitch and it looked to me like he was being overlooked. With us, when he is in good positions, we make sure we give it to him, in Madrid I did not see that and it was not because he was not working hard."
Meanwhile, the Wales boss has also suggested that Bale's critics have a double standard when they analyse other players, like Cristiano Ronaldo.
"But there is so much focus on him that, if he makes one mistake, it is a big deal. If he fails to find Cristiano Ronaldo with a pass and Ronaldo reacts and makes a gesture, it gets blown up," Coleman said.
"I have watched many games where Ronaldo has been poor, Isco has been poor. They paid a lot of money for James Rodriguez and there is not a lot coming from there, but it is Gareth who is getting it."