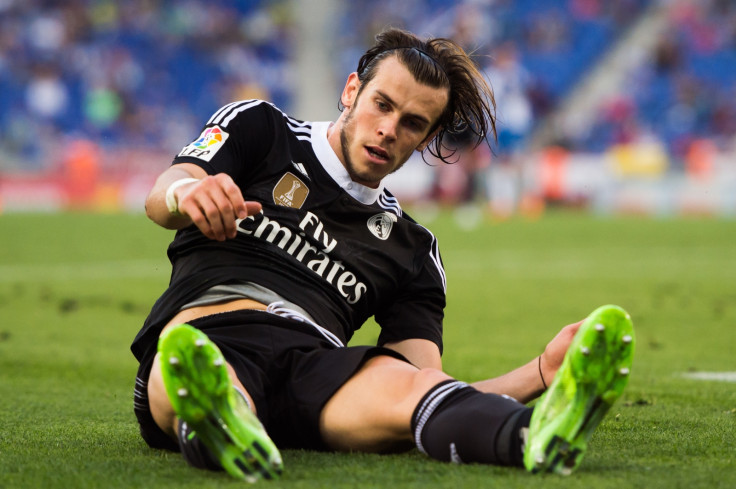 He is one of the best footballers in the world. He was the key player in Real Madrid's triumphs in the Champions League and Copa del Rey last season and his goals appeared to have lifted a huge burden from his shoulders, following his world-record £85 million move.
However, the perfect script which shaped Gareth Bale's first season in Madrid has been ripped up, and the dream has become a nightmare. The reasons are simple: His lack of adaptation to a new way of life and pressure at his current club, the lack of progress when it comes to Spanish and the keen interest shown by Manchester United. Diario
It was revealed last Thursday that Bale's agent, Jonathan Barnett, had flown to Madrid in order to have a meeting with Florentino Pérez to get the club's thoughts on the winger. El Confidencial has since underlined that the player wants to leave because he feels "underrated".
The icing on the cake was provided by Barnett a week ago, when he said: "Real have to work with Gareth and pass the ball to him more".
Real Madrid are facing times of uncertainty. Florentino Pérez has announced that Carlo Ancelotti will not stay at the club. It was a badly kept secret, but this did not prevent Cristiano Ronaldo from tweeting after the game against Getafe that he expected to see the Italian in the dug-out next season. Iker Casillas's presence next August is a major doubt and David De Gea's likely signing is the talk of the town.
However, verdicts when it comes to transfers will have to wait until the decision about the next manager is taken next week. Rafael Benítez is the main candidate and Jurgen Klopp is the plan B, even though they are like chalk and cheese, showing again the above-mentioned uncertainty after a year without trophies.
Taking all this into account, it is difficult to make predictions. But Bale's situation is certainly unpleasant.
The Welshman has become another victim of the so called "Santiago Bernabéu syndrom". A place in which being the best is not enough, as you have to prove twice a week and keep on doing it again and again. Failure is not an option - a struggling player will have to deal with Real Madrid's inherent media hurricane.
This a double-edged sword. On the one hand it guarantees 100% effort and dedication from the players, because nobody dares lower arms. But at the same time, such ferocious pressure occasionally smashes players.
Bale has been under constant scrutiny this season. He has even been abused by his own fans in the training ground's car park. Analysing his statistics -13 goals, nine assists- we can not say that his performances have been poor, but taking his cost into consideration, it is fair to say that fans were expecting much more from him. And the context matters.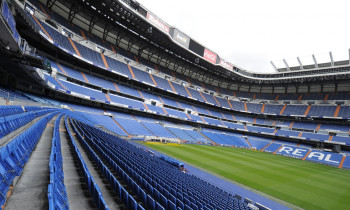 Real Madrid's '11' came from a place in which players don't suffer as much pressure from the supporters. This has presented an obvious challenge from the outset, but Bale's out-of-this-world skill and strength negated the problem during his first season. But, as his club have slid this season, the former Spurs player has also fallen off the proverbial cliff.
The player's palpable apathy towards his Spanish lessons and his lack of adaptation to the Spanish way of life –something Michael Owen knows all-too-well - have not helped to solve the situation.
When it comes to pressure at Real Madid, and the differences between English and Spanish football, Iván Campo has an authoritative voice. He had to deal with depression due to criticism while he played at Real Madrid and, speaking to IBTImes UK, he gave his opinion on Bale's situation.
"Gareth is a top player, one of the best in the world. I love British football and I have seen him doing wonderful stuff at White Hart Lane. In fact, last season's Bale was far from his 100% in my humble opinion.
"I have seen him smashing defenders, even starting from the left-back position. I don't know what is going to happen with him in the short term, but it is true that the Bernabeu's pressure is difficult to handle. I do not want to be misunderstood, I love the club, I have great memories with the fans, team mates and all, but the extremely high demands may damage the players.
"Extreme critics do not help; a footballer needs confidence to perform at 100%. I have even seen Zinedine Zidane being booed and that is too much."
'Night and day'
According to Campo, the Premier League and La Liga "are like night and day" and he experienced a transition similar to Bale's, but "in the opposite direction."
"After a bad period, due to criticism, I recovered confidence at Bolton, despite the fact that I started playing in the midfield, in a new position.
"But I found a manager, Sam Allardyce, who transmitted calmness. Watching the situation from outside, It seems clear to me that Bale feels confused with the surroundings of the club. After all, one of the things I learnt in Madrid is that modern football is something more than the game on the pitch.
"You need to understand the surroundings. The context. The relationship with the media, coping with pressure, the team mates. Everything has an impact, everything matters. Analysing these, you may find the question for Bale's unwanted situation. The way the season has ended does not help, even though I would like to remark that the line that separates wins and losses is very thin, and I consider that Carlo Ancelotti has done a great job in the club, but...".
But he was sacked yesterday. Pérez, Real's president, is looking for a replacement, the tenth manager under his tenure in 12 years. His decision has left many unanswered questions and situations, difficult to predict.
As for Bale, the Premier League relished his talent during his time at Spurs and the new television contract makes a return to England possible. Pérez considers the Welshmen the natural replacement for Ronaldo in the medium term, but right now, Real Madrid are upside down and nothing should be taken for granted.
---
Oier Fano Dadebat is a Spanish journalist who divides his time between San Sebastian and London. You can find out more about him on Twitter @oierfano.