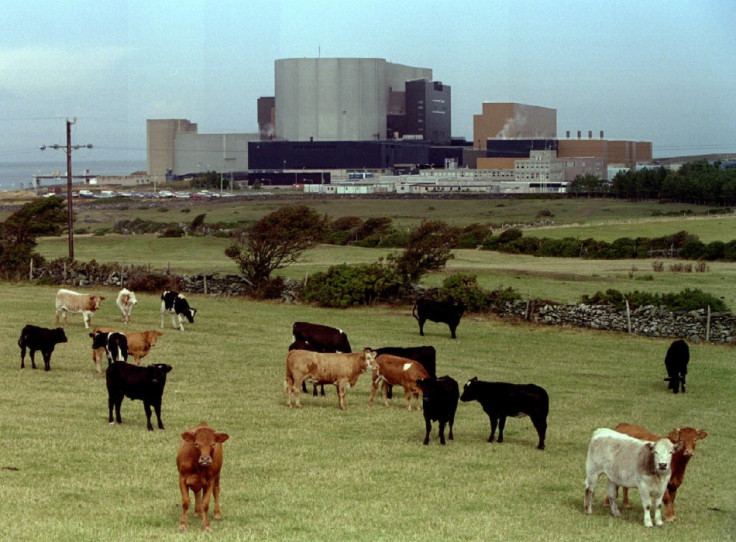 UK Government plans published yesterday revealed that Wales faces the prospect of new nuclear power stations in the north and near the south coast.
The Department of Energy & Climate Change said a "surge of investment" was needed and gave the green light to proposals to build a new power plant at Wylfa on Anglesey and at Hinkley Point in Somerset.
Anti-nuclear campaigners have strongly appealed to MPs to oppose the plans when these are put before Parliament for approval.
But Conservative Wales Office minister David Jones said the approval of a new generation of nuclear power providers would boost employment in North Wales and demonstrated why energy policy must not be devolved to the Welsh Government.
He said: "What we have got now is the green light from the Government for companies to go ahead and put their bid together. They need that stability and they need that confidence.
"That's why it's essential it remains a non-devolved issue."
Tensions between the Welsh and UK Governments intensified yesterday when the London energy department stated that applications for renewable projects can be approved even if these are in breach of guidelines set by the Cardiff administration.
The National Policy Statement for Renewable Energy Infrastructure states: "Whether an application conforms to the guidance or the targets will not, in itself, be a reason for approving or rejecting the application."
The Welsh government reacted angrily as a spokesman said: "DECC appear to want to ride roughshod over Wales' natural resources. They also appear to have failed to understand that consent for projects under 50MW rests with the Welsh Government.
"We will be issuing a clarification note to Welsh planning authorities to remind them of the primacy of Welsh planning guidance in relation to Wales, that the only planning guidance issued in Wales is from the Welsh Government, and that the NPS guidance holds no more weight here in devolved areas than that issued by the Scottish or Northern Irish Governments."
Welsh anti-nuclear activists were also outraged by the prospect of a new nuclear power plant to replace the Wylfa facility and have already started campaigning against the plans.
Carl Iwan Clowes, of People Against Wylfa B (Pawb), a retired doctor who lives in Rhoscefnhir on Anglesey, said it would be "morally indefensible" to press ahead, especially after this year's Fukushima nuclear disaster in Japan.
According to Mr Clowes, the facility would be vulnerable to terrorist attack, air accidents and human error, and called for investment in renewable energy.
He told the Western Mail he had the following message for UK ministers: "There are real alternatives both for energy and employment... this is not playground politics; this is for real.
"Japan will never be the same country after Fukushima. If it can happen, it will happen sooner or later, somewhere or sometime. It mustn't be on our watch."
A Stop Hinkley group has also been formed to oppose the development of a new power station along the Bristol Channel.
Labour Anglesey MP Albert Owen on the other hand welcomed the announcement as"great news" for the local economy.
He said: "Young people who get work in the next phase can expect to be there for all their working life."
Plaid Cymru leader and Anglesey AM Ieuan Wyn Jones also responded warmly, saying: "I welcome the fact that they have confirmed that Wylfa is on the list of suitable sites for the next generation of plants. I will now be organising a meeting with [nuclear developers] Horizon to discuss the timetable."
Backing the decision, First Minister Carwyn Jones said: "Wylfa has provided and maintained a significant number of highly-skilled, well-paid jobs for the region for more than 40 years and is key to the economy of Anglesey. Now the decision has been made that Wylfa is a preferred location for a nuclear power station, we want to make sure this continues.
"We will work closely with all those involved to make sure the local community gets the maximum benefit in terms of jobs, from the building and operating of the new power station through to training and supply chain opportunities."