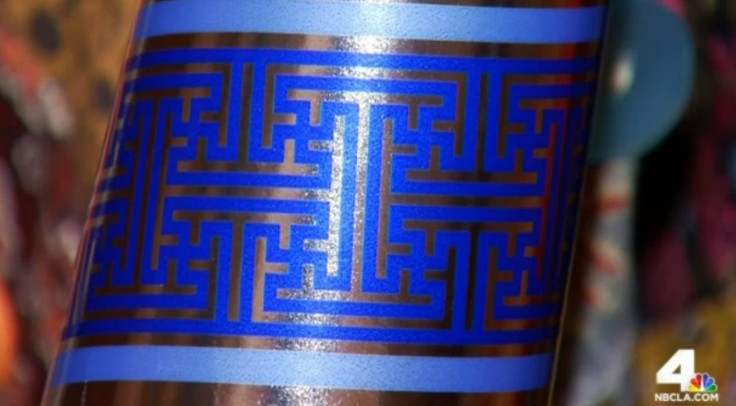 US pharmacy Walgreens has pulled a silver and blue wrapping paper from its stores after a Jewish grandmother complained that the design was embedded with little Nazi Swastika symbols.
Speaking to NBC LA, she said she found the wrapping paper in the Hanukkah section of her local store and found the geometric line design offensive and immediately complained to the store manager.
"At first I called my rabbi," said Cheryl Shapiro, from Northridge, California, after shopping with her grandson.
"I didn't know what to do. I really put my foot down because I was appalled by this."
A Walgreens spokesperson has since said to NBC4: "We are in the process of removing the product from our stores."