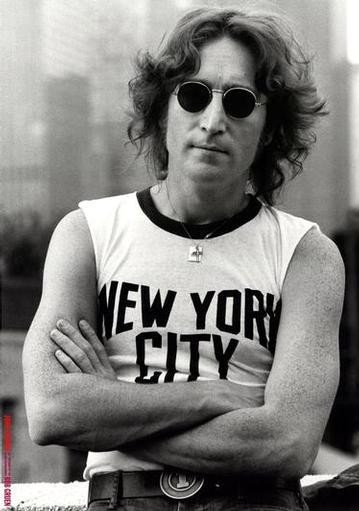 Despite being dead for more than three decades, rock star John Lennon has continued to provoke just as much controversy as his living counterparts. Fans were recently left shocked after a vintage video surfaced showing the Beatles icon appearing to mock disabled people at a gig during the 1960s.
Archive footage from Channel 4 show It Was Alright In The 1960s appeared to show the late musician imitating the mannerisms of a disabled person while asking fans to clap their hands. In the short clip from a live performance with the Fab Four, Lennon is seen pulling faces and making exaggerated movements in an offensive manner.
Lennon's sense of humour has been a talking for years and for some fans it was further confirmation that the Imagine hit maker had a much darker side.
A disability awareness organisation has criticised the clip, saying the footage was "shocking and painful to watch". Lorainne Bellamy of Mencap told the Independent: "Times may have changed but I always find it hard to believe how such famous people can have these horrible views about real people.
"I have seen attitudes towards people like me change a great deal since I was a child. It wasn't uncommon for people with a learning disability to be publicly laughed at and made fun of at the time."
"Much has changed but there is still a long way to go before the public realises people with a learning disability have the same hopes, dreams and feelings as anyone else, and should be treated with the same level of respect as anyone. We are not here to be laughed at and I hope that today's celebrities would never consider acting like this."