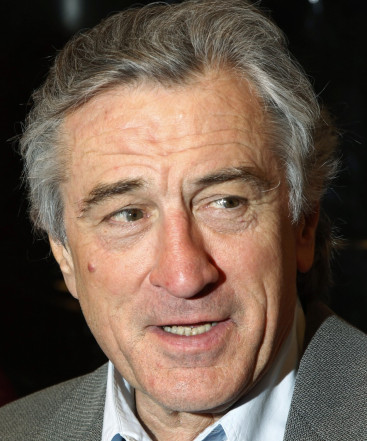 Hollywood star Robert De Niro has become the latest star to walk out of an interview after accusing a Radio Times journalist of having a "negative inference" in her line of questioning. The 72-year-old movie veteran put interviewer Emma Brockes through her paces during a promotional pit stop for his new comedy, The Intern, which he stars alongside Anne Hathaway.
Brockes reported that their candid sit down took a turn for the worse after she quizzed the Oscar-winning actor on how he prevented himself from going into autopilot on set. The writer claims that he soon clammed up, asked her to pause the recorder and before he got out of his chair and started pacing madly before cutting the interview short.
Writing in the publication, she claimed the Raging Bull star appeared "depressed" and branded him "condescending" especially after she raised the point that the Tribeca district of New York, where De Niro co-founded a film festival, has been taken over by bankers.
"What, about the bankers?!' I am amazed. 'All the way through,' says De Niro. 'All the way through. Negative inference.' 'Er, like where else?' 'The whole way through and I'm not doing it. I'm not doing it, darling.'"
Brockes said she was left stunned by the "combination of hostility and condescension"and even protested that all she was doing was exploring De Niro's methods as an actor to which he replied: "You're probably not even aware that you're doing it. The negative inference."
He is said to have continued to imply that she had an ulterior motive. "The question about being on autopilot – negative inference," he said. She replied: "Wait, but I asked that question to establish how it is you manage not to be on autopilot." He repeated: "There's a negative inference."
At this point De Niro was allegedly ready to end the interview. Brockes wrote: "De Niro is sticking his head out of the door, looking for an aide to come by and save him. Walking out alone doesn't seem to be an option. 'Hang on. So where else am I being negative?'
"His jaw is working and he looks wildly around the room as if in search of a window to jump through. 'I'm not doing this, darling,' he says. 'I think you're very condescending.' 'Oh, you think 'darling' is condescending?'"
Brockes says she does not blame De Niro for the awkward encounter "because nobody wants to be there for these choreographed junket interviews".
In April, Iron Man star Robert Downey Jr branded Channel 4 presenter Krishnan Guru-Murthy "a bottom-feeding muckraker" and "syphilitic parasite" after an equally awkward interview. The 50-year-old walked out because he did not understand why the journalist was probing into his personal life and dark past during what was meant to be purely promotional piece about his latest film, Avengers: Age Of Ultron. As he pulled his microphone off he said: "It was all getting a little Diane Sawyer."