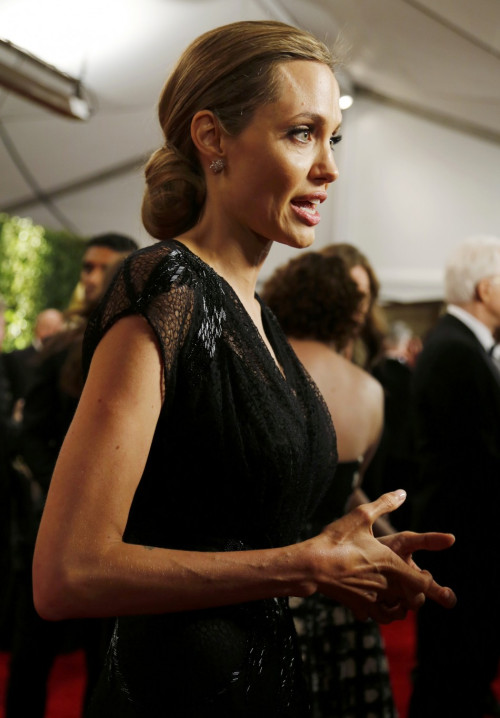 A trailer of Angelina Jolie's second directorial venture, after 2011′s In the Land of Blood and Honey, was aired during NBC's coverage of the Winter Games.
Based on the bestselling biography by Laura Hillenbrand, whose earlier book Seabiscuit was filmed in 2003, Unbroken is a biopic of Olympian and war hero, Louis Zamperini.
The film, starring Jack O'Connell in the lead role, follows the spectacular story of how Zamperini (played by Jack O'Connell) survived in a raft for 47 days after a near-fatal plane crash in World War II, only to be caught by the Japanese Navy and sent to a brutal prisoner-of-war camp, according to The Hollywood Reporter.
A Total Film report of the trailer states: "The documentary feel to the trailer is likely only present for promotional purposes, but it does a good job of introducing Zamperini's story. And from the actual movie footage on show here, it looks as though rising star O'Connell has knocked this one out of the park..."
The movie, adapted from Laura Hillenbrand's book, also stars Domhnall Gleeson, Finn Wittrock, Garrett Hedlund, John Magaro, Alex Russell and Japanese actor Miyavi in his English debut.
The film is slated for release on Christmas Day, 2014.
Watch the trailer below: