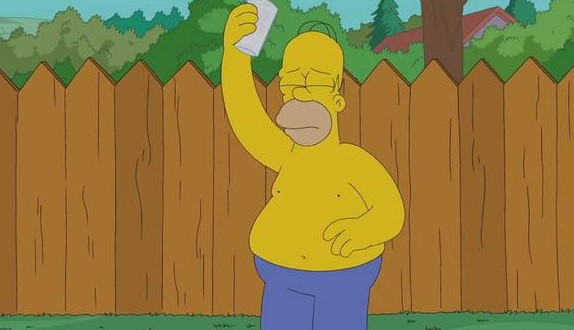 Homer Simpson has become the latest star to complete the viral ALS Ice Bucket challenge.
In a short clip released by Fox, TV's favourite animated dad joins the fight against Lou Gehrig's disease by getting soaked in the name of a good cause.
At the beginning of the video, a topless Homer nominates "Flanders and Lenny and Flanders again" before pouring a small glass of water over his head.
But a mischievous Bart refuses to let his dad get off so lightly and circles in on a helicopter to drop a cargo of cold things including penguins, an ice hockey team and an ice cream van on his dad.
"The Simpsons will never get old or 'not funny'. PERIOD " one viewer said.
Another fan wrote: "The only ice bucket challenge worth watching."
The Ice Bucket fundraising drive is backed by the ALS Association and aims to raise money for sufferers of the degenerative illness motor neurone disease (amyotrophic lateral sclerosis).
With the help of stars including Oprah Winfrey, Justin Timberlake and Victoria Beckham the campaign has so far raised $88m (£53m, €66.78m).
MacMillan Cancer Trust is also running its own Ice Bucket Challenge to raise money for its work.