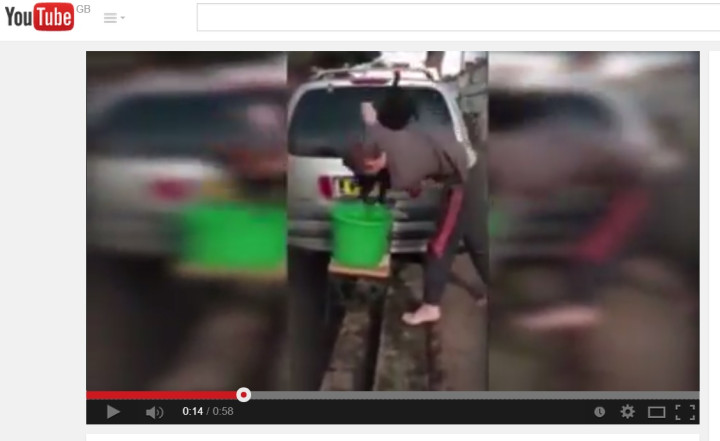 An ice bucket challenge showing a small puppy being dunked in freezing water has been condemned by animal welfare experts.
The variation on the viral web prank apparently took place in the UK, possibly in London. In the video, a teenage boy holds a puppy over a bucket of water while talking to the camera. He then shoves the dog in the bucket head-first before fleeing the scene.
An RSPCA spokesman said an investigation has begun into the video and warned other pet owners to not repeat with stunt.
It is not believed the puppy was harmed during the incident.
The spokesman said: "The aim of the ice bucket challenge is to raise money and awareness for charity - this 'stunt' goes against everything it stands for.
"Any responsible pet owner would be shocked by this. It is likely that the puppy in the footage could have been caused distress, if not harm, and we are very concerned that others would think this is appropriate.
"Causing unnecessary suffering to an animal is an offence under law and we would strongly urge people not to copy this video."