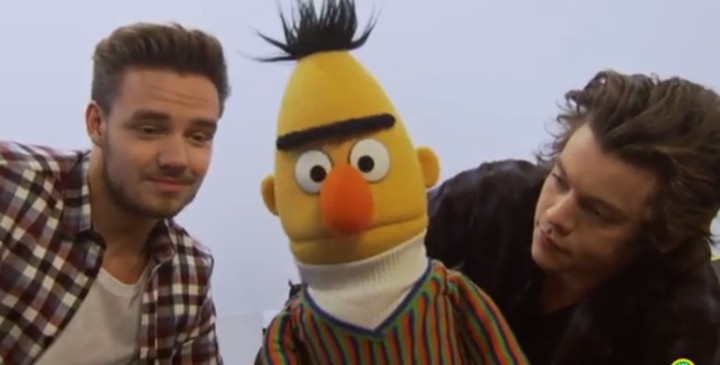 They are accustomed to belting out pop songs and ballads but One Direction went back to basics during a recent appearance on Sesame Street.
A video posted online shows band members Harry Styles and Liam Payne treating their young fans to a musical rendition of the alphabet with the help of an unlikely star, Sesame Street's Bert.
The newly-released footage, which appears to be an outtake from the boyband's appearance on the show early this year, has gone down a treat with fans.
"This is so cute how they did a little song for the little kids on Sesame Street is so adorable I love the last part when Louis was singing it was so cute he sounds really good," one fan said.
Another wrote: "I'm showing this to my future children "
When the boy band visited the street in January they reworked their hit What Makes You Beautiful for a new letter-focused tune called What Makes U Useful, which emphasised the importance of the vowel 'U'.
They are the latest stars to make a cameo on the iconic kids' PSB show in recent months.
Benedict Cumberbatch performed with Count Von Count and Murray-arty when he appeared on the show and Mad Men's Jon Hamm has also visited the street this year.