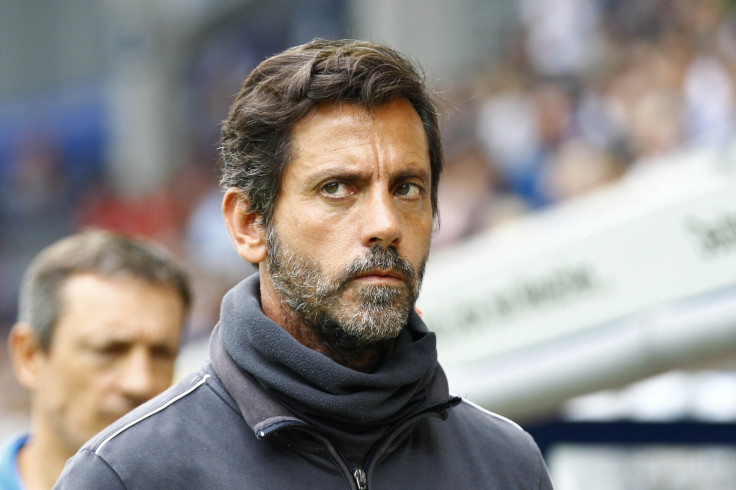 Watford manager Quique Sánchez Flores has claimed his side deserved a draw during the Hornets 2-1 defeat against Manchester United on Saturday (21 November). The Spanish boss admitted that his side failed to cope with the Premier League giants in the first half of the game, but managed to turn around the situation following halftime and did enough to get a draw.
The Hornets eventually looked ready to earn a point after Troy Deeney cancelled Memphis Depay's early goal with a late penalty. But the Hornets captain himself gave the victory to the rivals with an own goal in injury time, following a cross from Bastian Schweinsteiger.
"It was painful to lose in extra time because I think we deserved to draw in the second half," the boss said. "We made a big effort to score. In the last moments we scored, we were drawing and you feel it was possible to get a point against Man United, a very tough team and a very important team. So to lose the point is very tough; very hard."
"We were in a bad way in the first half. In the second half we tried to forget. We said we wanted to play one match in 45 minutes and play like Watford. When we played like Watford we created four of five chances."
Flores, meanwhile, praised his captain after the game, refusing to blame him for the final own goal.
"(Deeney's own goal) is a pity because he is always very brave to accept the challenge to score the penalty in the 87th minute. He scored it very well, very clever," he said. "But finally it's Deeney. It's possible because he's fighting everywhere in the pitch so he tried to remove the ball from the line of our goal."