England and Manchester United captain Wayne Rooney has apologised "unreservedly" to interim Three Lions manager Gareth Southgate and FA technical director Dan Ashworth for his "inappropriate" actions following the victory over Scotland on Friday (11 November).
The Sun newspaper ran pictures of Rooney dropping in on a wedding party hosted at the hotel where the England camp was based on Saturday night – the day after the 3-0 win over Gordon Strachan's side at Wembley. The report alleged the 31-year-old was up until 5am partying with guests, drinking heavily while dressed in his England training jersey.
A statement from the Rooney camp released on Wednesday morning played down the incident, insisting the striker's good nature had been taken advantage of on a sanctioned night off for the England squad.
But in a statement issued via the Press Association, a spokesman confirmed Rooney has sought out Southgate and Ashworth to apologise.
"Naturally Wayne is sorry that pictures taken with fans have been published today," it said. "Although it was a day off for the whole squad and staff, he fully recognises that the images are inappropriate for someone in his position.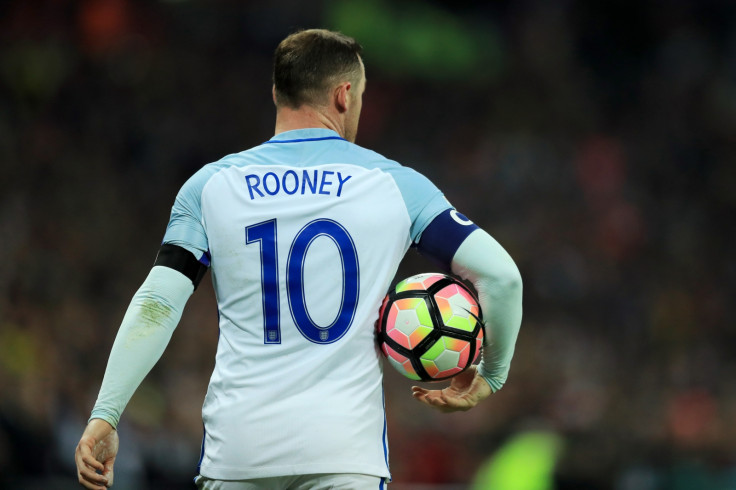 "Earlier today Wayne spoke privately to both Gareth Southgate and Dan Ashworth to unreservedly apologise. He would like to further extend that apology to any young fans who have seen these pictures."
In the wake of the Rooney incident, the FA have now announced plans to review the conduct of their players while on international duty – even during sanctioned nights off.
"All England personnel have a responsibility to behave appropriately at all times. We will be reviewing our policy around free time whilst on international duty."