Former Ivory Coast manager Sabri Lamouchi believes that Serge Aurier could walk into the first team of the likes of Manchester United, Arsenal or Chelsea as he is one of the best players in his position in Europe. The Paris Saint-Germain right-back has been in brilliant form this season for club and country, leading to him being linked with a move to Barcelona in the summer.
The Gunners have Hector Bellerin in their line-up while Chelsea have adopted a new 3-4-3 set-up and are unlikely to revert to a back four to accommodate Aurier. United, on the other hand, have Antonio Valencia and Matteo Darmian in that position, but Jose Mourinho could make a move for the defender should he choose to move in an upcoming transfer window. However, Lamouchi believes that Aurier is yet to fulfil his potential and would be a steal for any top club across Europe.
He told L'Equipe, as quoted by the Mirror, "If you were to put him tomorrow in Arsenal's, Chelsea's or Manchester United's team, he would start. An explosive, powerful and quick full-back is exceptional, there aren't many on the market. He's not at his best yet, either."
Aurier has had his problems in the past with controversial incidents after he aimed homophobic slurs at Laurent Blanc and Zlatan Ibrahimovic during an online Q&A session. He was also given a prison sentence for assaulting a police officer earlier in the year.
Meanwhile, Chelsea legend Didier Drogba was not too pleased with the incident and urged Aurier to exercise restraint, something which the defender is willing to take up in the future.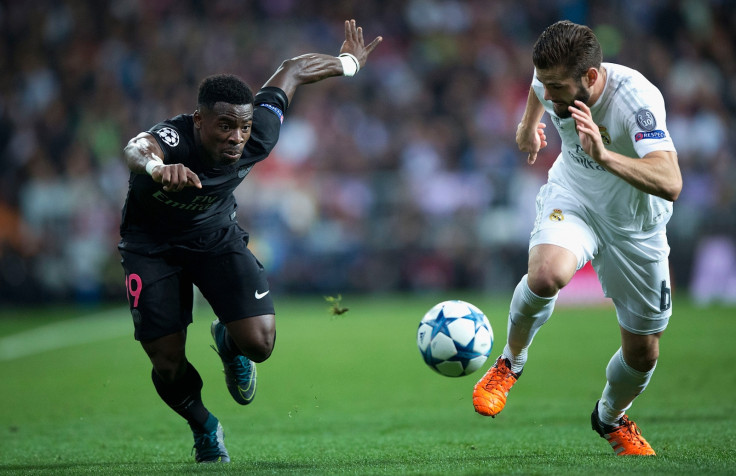 "Didier, he's like a big brother. I always speak to him on the phone. There's no problem between us. He's in the best position to judge me. He has given me a lot of advice. I often went on holiday with him. I took it as advice. It was a little barb, but I took it well. I know the fella, and I know he likes me a lot," Aurier said, as quoted by the ESPN.