Wayne Rooney's camp have played down the Manchester United's post-match celebrations on Saturday night (19 November) following England's victory over Scotland.
The Sun newspaper ran pictures of the England and United skipper dropping in on a wedding party hosted at the hotel where the England camp was based, alleging the 31-year-old was up until 5am partying with guests, drinking heavily.
Rooney started in the 3-0 win over Scotland on Saturday but pulled out of Gareth Southgate's squad on Monday night due to an injury. In response to the claims made by the Sun, a spokesman for England's most capped player insisted his good nature had been exploited on what was a sanctioned night off for the England team.
"Wayne, along with the rest of the England squad, was on a night off duty," the spokesman told Sky Sports News HQ.
"Rather than going out, he chose to stay at the team hotel to relax and celebrate a fine England victory against Scotland. During the course of the evening he was approached by numerous fellow guests for autographs and pictures.
"As he has always been, Wayne was happy to sign, pose for photos and chat with guests. It is said that one or two of them have now sought to turn Wayne's friendly good nature to their advantage."
The Sun's front page was released on social media Tuesday night, just as interim England boss Gareth Southgate was conducting his post-match press conference following a 2-2 draw with Spain.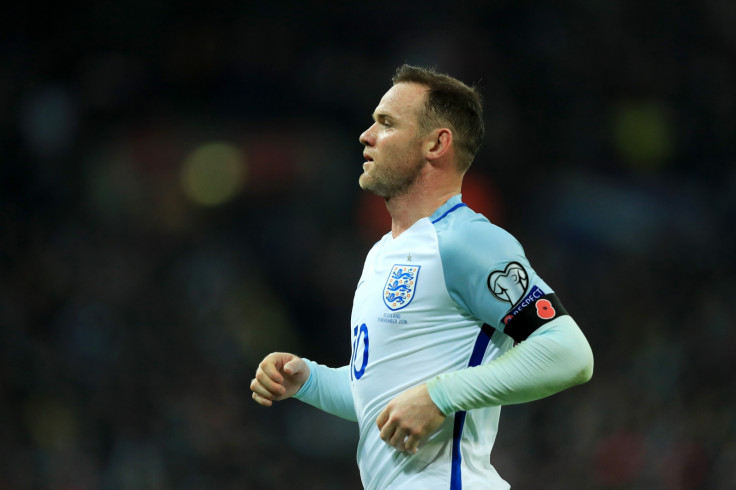 When asked if his captain's absence was in any way connected to the allegations made by The Sun, the England managerial hopeful said: "Wayne was injured. He picked up an injury on Friday and couldn't train Sunday and that's it."
Despite his knee injury, Sky Sports News suggest Rooney will be fit to feature against Arsenal at Old Trafford on Saturday 19 November, with Zlatan Ibrahimovic suspended for that game.